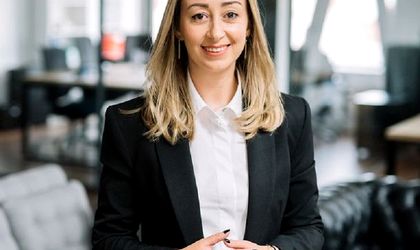 OMRO, the financial institution for microfinancing small entrepreneurs, published on the Bucharest Stock Exchange regarding the company's results for the previous year. The company's turnover increased by 51.8% compared to 2021, following the evolution supported by investments, the diversification of the product portfolio, as well as the implementation of digitization projects. OMRO recorded a positive operational result of 1.7 million RON, an increase of 16.5% compared to the previous year.
The company's microfinance activity is financed through loans and guarantee instruments provided through the European Investment Fund (EIF), partnerships with international banks and financial institutions, such as the EBRD and BNP Paribas, and bond issues. The partnership with the European Investment Fund was extended by obtaining a new guarantee ceiling for a portfolio of 104 million RON as part of the InvestEU program.
In 2022, OMRO granted 25% more loans than the previous year, reaching a gross portfolio value of 50.2 million lei. The volume of loans granted reached a value of 38.7 million lei. Most loans were generated through the digital platform, Filbo, representing 67% of the total loans granted.
"Regarding portfolio segmentation, most loans were granted to companies in the agricultural sector, representing 29% of the portfolio, followed by those in trade and production. Also, in our objective to propel the Romanian entrepreneurial environment, an important category is represented by companies that come from the countryside. In 2022, these companies represented 49% of our total portfolio", declares Georgiana Andrei, Financial Director of OMRO and Filbo.
The company's actions in 2022 aimed to support women in the Romanian entrepreneurial environment and help companies overcome labor force problems. OMRO granted 35% more loans to women entrepreneurs than the previous year, with a total value of 17.3 million lei, representing 34% of the total loan portfolio. Moreover, through the funding granted, OMRO supported 1,398 jobs.