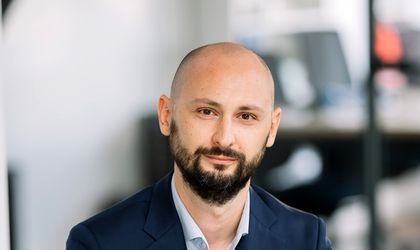 Filbo, the fintech specializing in providing 100% digital financial solutions, announces the partnership with Flip.ro, the online platform for purchasing refurbished mobile phones.
The partnership represents a step in the companies' strategy to support small entrepreneurs in developing their businesses through offers that satisfy their needs and do not affect their cash flow. In the few tests of integration, over 50 entrepreneurs applied for the purchase of refurbished phones.
"We are committed to supporting the growth and development of small businesses, reason why we have implemented the entrepreneur support program, and the partnership with Flip was a natural step in its evolution. At Filbo, we understand that small businesses play a vital role in the economy, and every investment decision is detrimental to their success. We are aware of the importance of mobile technology in today's business environment, from communication and efficient collaboration to process optimization and client interaction. For this reason, we considered it was time to adapt and extend our services to meet the specific needs of companies", states Andrei Dogaru, Head of Product at Filbo.
The entrepreneurs who have up until now accessed the solution provided by Filbo and Flip activate in different fields: 33.3% are digital freelancers, 16.67% are lawyers, 16.67% are active in the construction and installation sector, 16.67% are involved in food production, and 16.67% work in the transport industry. 80% of the clients who used the offer are men, and in terms of average age, 50% of the applicants fall into the age group between 30 and 45 years old. 
Flip.ro provides its clients with a wide range of options through which entrepreneurs can choose the right products, without a negative impact on the cash flow, including the possibility of payment in installments. The benefits of Flip Business include saving up to 40% of the funds usually spent on phone acquisitions, upgrading through buyback that ensures up to 50% recovery of investment on the current phone fleet, a 12-month guarantee, certified quality thanks to over 60 rigorous quality checks, competitive prices without additional taxes or long-term contracts. Moreover, Flip Business offers SME funding and operational leasing. 
"The results in the first three years of Flip demonstrate that Romanian's interest in refurbished phones is growing: our turnover increased from 2.5 million euros in 2020 to 36 million euros last year, with over 210.000 clients. Since launching Flip Business, with dedicated financing solutions, over 7500 have turned to our services to streamline costs and help protect the environment. Both large companies, which are obligated by law to implement sustainable measures, and small companies, which can attract investors thanks to a business model based on actions with a positive impact, can choose Flip as a trusted partner for business solutions", declares Nicolae Trofin, Chief Sales Officer – Business Partnerships at Flip.ro.
Filbo's target audience consists of small entrepreneurs who wish to develop their businesses. By granting financing of up to 235.000 RON for periods between 12 and 36 months for working capital and up to 48 months for investments, Filbo offers entrepreneurs the necessary support to reach their objectives and strengthen their position in the market. Through the platform, clients have access to essential services for the good performance of their activities, regardless of their industry, and benefit from information, helpful advice, and additional advantages thanks to the partnerships concluded.