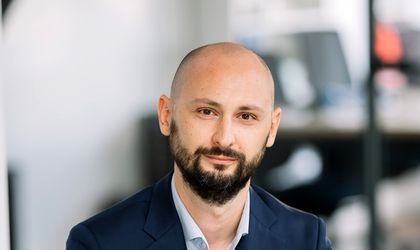 Filbo, the digital solution that finances small entrepreneurs, takes a new step in its strategy to support the Romanian entrepreneurial environment. Therefore, Filbo partners with SOLO, the first digital accounting application for PFAs, to provide its customers with diversified solutions that help them grow their businesses. As a result of the partnership, SOLO customers will be able to access directly from the platform the option of paying taxes to the state in 3 or 6 installments using the FilboTax product.
Through the partnership, users can benefit from fully digital business management solutions. For tax payments, SOLO handles accounting, such as completing the single income statement, and Filbo provides financial support. Through FilboTax, entrepreneurs who own a PFA, individual or familial enterprise, with over 12 years of activity and revenues of at least 100.000 RON can opt for tax payments in 3 or 6 monthly installments.
"Paying taxes to the state, as well as completing the single income statement, is an important moment for all those who earn extra income. Currently, there are more than 400,000 active PFAs in Romania who must carry out this process by May 25. Because SOLO is a digital and friendly accountant that handles all the accounting processes of a PFA, from establishing to cancellation, we view the partnership with Filbo as an important step, as it allows us to extend the range of services provided to our users", declares Annemarie Fabian, Co-founder SOLO.
Filbo wants to support its clients through a diversified offer of services tailored to their needs.
Through partnerships with companies in various fields, Filbo provides entrepreneurs with solutions that facilitate their operations and allow them to grow their businesses, both for those who were granted financial support and those who started a crediting process and haven't finalized it.
"The PFA sector is very dynamic, increasing significantly yearly. Only in the first three months of this year, approximately 32% more enterprises were registered than last year, according to data provided by The National Trade Register Office, which translates into a Trade, which translates into a greater openness of Romanians to find an additional source of income. The partnership with SOLO opens new opportunities to our Romanian entrepreneur partners, as they can access more benefits, to improve the process of tax payments to the state, starting with accounting management", declares Andrei Dogaru, Head of Product of Filbo.
Entrepreneurs can submit the income statement required to pay taxes to the state by May 25. As they frequently encounter difficulties paying the sums owed in full, Filbo offers them the possibility to pay the taxes in 3 or 6 installments. Unlike other solutions, FilboTax has a single fixed commission and zero interest throughout the credit granting period. The financing process is quick and easy, 100% online, with an approval period of a few hours. After the request is approved, Filbo makes the payment to ANAF, sending the proof of payment to the clients afterward.