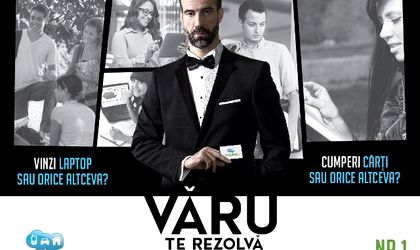 Tocmai.ro classifieds website has axed the delivery costs for items sold on the website. The Free Delivery and Package Verification service will allow sellers to ship for free up to five products every month, while buyers will have at their disposal seven minutes to check the ordered item before paying for it.
The service will be available starting April 16, 2014. The items are shipped via FAN Courier delivery company.
"To benefit from this free service, sellers just have to activate this delivery option simply by modifying an already existing announcement or posting a new one. The next step is to place the order, filling in the form with the data from the buyer,"said Andreea Trif, Project Manager tocmai.ro.
The buyers can look on the website after the announcements tagged Free Delivery and Package Verification to benefit from this service. After getting in touch with the seller, they must communicate them the delivery data and the telephone number to be contacted by the delivery person.
The shipping is free for packages that weigh up to 10 kilograms, but only in the FAN Courier hubs and only within the limit of five packages per month per user.
For other areas, the price is calculated depending on the destination and the weight of the package.
Tocmai.ro was founded in 2009 and it is owned by Swedish group Schibsted, which owns websites in over 40 countries.
Recently, Mercador.ro, one of the main competitors of Tocmai.ro announced it rebranded as OLX.ro. Business Review recently wrote a piece on online classifieds websites in Romania, available at this link.
Otilia Haraga