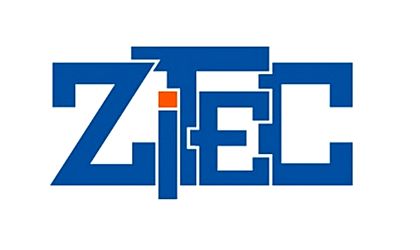 Zitec, a company specialized in the development of customized solutions, services and products, launched Mirro.io within Bucharest Tech Week 2019, a dedicated application for successful teams and companies. The application focuses on individual and team performance, pursues the efficiency of collaboration, and covers the day-to-day aspects of the relationship between person and organization as friendly as possible.
The development of Mirro (mirro.io), the second of its own products in the Zitec portfolio, after the Regista.ro electronic registration application, began in 2018 as a result of the lessons learned from the 16 years experience as an IT industry employer, a very competitive industry in terms of human resources.
Zitec has built a long-term mission to encourage free expression and creativity within the company, with all the tools available. Its strong employer brand placed Zitec in 2018 in Top 3 "Top Employers in Romania" by undelucram.ro, but also in the "Top of IT Companies to Work for", published by BIZ Magazine. Zitec has continuously experienced and improved processes related to people and teams, from organizational and administrative to recruitment processes, performance management, continuous feedback and professional development.
Mirro addresses organizations for which people's development is a priority. The performance of each team member is viewed as a whole, providing a new insight into career development, individual impact within the organization, and business results.
The application can cover an employee's entire career once he joins the organization. Although the emphasis is on team efficiency and individual performance, based on continuous feedback, Mirro also covers other human resources features such as job contracts management and related documents, employee history, certificates, holidays, etc. Mirro also integrates easily with Applicant Tracking System solutions or Payroll solutions.
Mirro has a friendly interface, being a non-installing Software SaaS solution and accessible directly from the browser. The cost is per month per user, with no initial deployment costs or no cost of using the application. Deployment times are removed, the application has an intuitive interface, and its use does not require prior training or configuration help. From a technical point of view, the SaaS solution uses Microsoft Azure cloud computing technology, providing a high level of security and advanced data protection.
Prior to launch, the application has been tested for 6 months across multiple companies across different business scenarios.
"Although we are on the go with Mirro, we have discussed and modeled the functionality together with over 20 companies of different sizes and from various industries, companies that have joined us as early-adopters. This is how we have gained the trust of companies that have already become customers, and at the time of launch we can say that we are already growing the performance for teams in the technology area (Clever Tech, Play Solutions and Symbolic), human resources consultancy (HRS Romania and Career Advisor ), creative & media (High Contrast and Bright Agency), technical services (Depanero), online entertainment (Fortuna Entertainment Group) and others," said Alex Lapusan, CEO and Zitec Co-founder.
Mirro can be tested at the Bucharest Tech Week 2019 in the exhibition area of ​​the Radisson Blu Hotel event on 21 and 22 May.