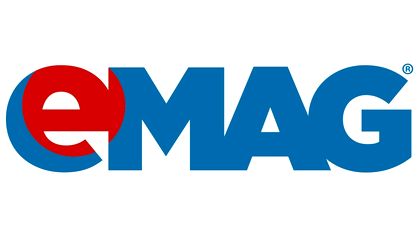 eMAG will inaugurate a new showroom in Sibiu on November 14, just a day before Black Friday, inside the Promenada Mall in the historical center of the city. In the showroom with an area of ​​approximately 500 square meters, 1,000 products will be exhibited, with a special area "15 top products" dedicated to the newest products of the moment.
"We opened this new showroom with the thought of our customers, who can now find us even easier. The team of consultants is prepared to provide details and recommendations for a wide range of products and we believe that the showroom will become an anchor for the mall," said Silviu Gugui, eMAG retail director.
On Black Friday, November 15, customers will benefit from a number of offers in the new showroom. Moreover, customers can access flexible financial solutions, which can be tailored to their needs, such as eCREDIT-type services, with fixed rates, on site, without certification. Customers will also be able to pick up the products ordered online and will be able to return them quickly and easily within 30 days. Users will also be able to opt for the extension of the warranty period, through the Guarantee Plus service.
The eMAG showroom in Sibiu is the first one that aligns with the new visual identity launched at the beginning of October, which is supported by a new, fresher and more current logo, in which the idea of ​​freedom is rendered by the gradient colors that allow a multitude. of combinations from the graphical point of view.
eMAG is currently present with 15 showrooms in the big cities: Bucharest, Timisoara, Constanța, Iași, Ploiești, Craiova, Galați, Pitești, Cluj-Napoca, Brașov, Sibiu and Oradea.