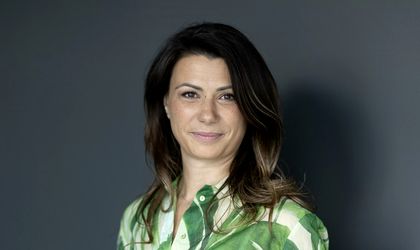 After three years of substantial investment in technology and service infrastructure, as well as growing the product range with the help of Marketplace merchants, eMAG appoints Irina Pencea to the role of General Manager eMAG Romania.
In her new role, Irina Pencea will focus on translating these investments into customer benefits that drive increased adoption of eMAG as a universal shopping platform.
"This move comes from the fact that Romania, the territory where we also have most of our business, continues to have great potential for online retail growth, so we want to focus even more on creating synergies between the investments we have made in recent years in product range, technology, services and infrastructure that bring greater benefits to customers. After two years in multiple roles, being both Group CEO and General Manager for eMAG Romania, I offered Irina this role because of her marketing competence and entrepreneurial experience, with a mandate to bring more customers to buy more often from eMAG and be happier with their choice", said Tudor Manea, Group CEO eMAG.
From his position as Group CEO, Tudor Manea will continue to coordinate the development of the entire eMAG group of companies in the region.
"After many years of marketing entrepreneurship, almost a year ago I joined eMAG and the team that built the strongest ecommerce business in the region to help strengthen the brand's image. Today, I am happy to accept this new challenge to define and implement, together with the team, new growth models around the needs of the customer, who has gone through many transformations in recent years – pandemics, war on borders, inflation – and has more discernment in choosing the shopping solution that offers them both a wide range of products, as well as the best prices and services that simplify their shopping experience. It is our role as the leader of online commerce in Romania to popularize the shopping solution with the highest degree of adaptability for any context", said Irina Pencea, the new General Manager of eMAG Romania.
Irina Pencea has an academic marketing background and started her communication career 24 years ago. Since then, as an entrepreneur, she has set up some of Romania's most successful independent advertising agencies and helped build several successful brands in industries such as banking and ecommerce, telecom, retail and energy.
Under her leadership, eMAG launched last year a new brand vision for the entire region where it is present (Romania, Hungary, Bulgaria), aiming to provide people with the tools to facilitate progress at individual and societal level, expressed in the brand slogan "The search never stops".