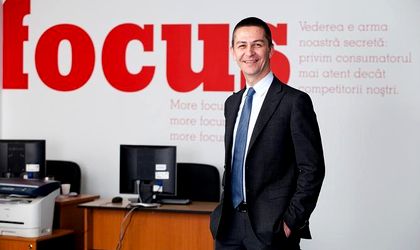 The largest Romanian online retailer, eMAG, aims for a turnover up to EUR 180 million in 2012. The company's priorities this year are the accelerated development of the Marketplace platform and the start of expansion on other markets.
For last year, eMAG posted a turnover of EUR 145 million, up 42 percent year-on-year, maintaining its position as the largest online retailer in South-Eastern Europe. Nevertheless, this turnover is slightly below what the company had initially anticipated, EUR 150 million.
Still, the online retailer currently has a share of 70 percent of the market of online electro-IT retail.The electro-IT retail market soared by 10 percent in 2011, reaching a value of EUR 1.1 billion. eMAG also has a 13 percent share of the entire retail market, and aims for 17 percent by end-2012.
Last year, eMAG launched Marketplace, the first online platform in Romania to host various retailers. eMAG received a share of 5-10 percent of the sales of these retailers, according to businessman Iulian Stanciu (in picture).
The platform included new categories of products and services such as toys, books (the best-sold products on Marketplace), music, even insurances policies (car insurances represented the most dynamic segment). In fact, insurance is a category where eMag wants to push for higher growth, tapping into a EUR 2 billion market, according to Stanciu.
At the same time, the company also will start its international expansion. The first country on the list is Bulgaria, but others are already taken into consideration. "From a logistic viewpoint, Hungary is also an option because it is close to Romania. We would also like to go to the Moldova Republic but half of the market is black. Turkey and Ukraine are also interesting markets," said Stanciu.
Last year, eMAG, along with Flanco, pioneered the Black Friday initiative. Other retailers jumped on the bandwagon, so that Black Friday sales upped the entire market by 1 percent.
eMAG has currently 500 employees, with 250 being in the headquarters and the rest in showrooms and logistics. The company has seven showrooms in Bucharest, Iasi, Ploiesti, Cluj, Timisoara, Constanta and Craiova.
Together with Network One Distribution and Flanco, eMAG is part of the cluster of companies controlled by businessman Iulian Stanciu. Together, these three companies have a combined turnover of EUR 500 million.
Otilia Haraga