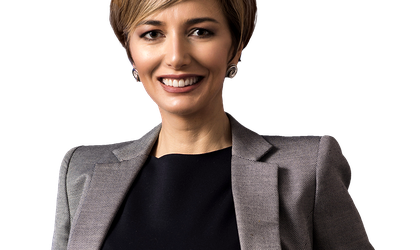 McGuireWoods Romania announced on Tuesday that three new consultants have joined its Bucharest office. Daniela Serban joins as public relations and strategic communications coordinator, Florin Puscau as government relations coordinator, and Margareta Chesaru as associate government relations. They will serve clients in growing sectors such as finance, defense, healthcare, and energy.
"Romania has significant potential for growth and development in the coming years, and macroeconomic figures confirm the positive outlook. We see a major increase in foreign investors' interest in Romania and we look forward to working closely with them on new deals," said Nadia Crisan, senior vice president of International Government Relations and managing director of  McGuireWoods Romania (photo).
Serban has 12 years of experience in the capital markets in Romania and the surrounding region having held various roles in public relations, government relations, financial communication, digital marketing and project management at the Bucharest Stock Exchange over the past seven years. Previously, she had been a presenter and anchor at The Money Channel, the first Romanian business television station.
Puscau has extensive experience in various institutions related to central and local government. He last served as Secretary General of the Health Ministry. Throughout his career, Puşcău has held key positions both within the Romanian Government and other central and local public institutions, such as the Finance Ministry, the National Agency for Fiscal Administration and the Ministry of Development.
Chesaru has a background in business law and brings relevant experience in the finance, energy and medical sectors. She has successfully represented various companies and investors before central authorities and various institutions in both regulatory and mergers and acquisitions transactions.
Founded in 1998, McGuireWoods Consulting LLC is a public affairs company that provides integrated services of government relations, strategic communication and business development services at an international level.