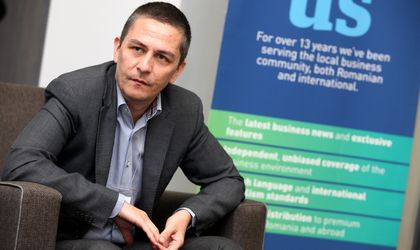 eMAG, one of the biggest online retailers in South-Eastern Europe, aims to reach the EUR 1 billion revenues mark by the end of the year, for all markets it operates on. Moreover, the retailer hopes to reach 800 delivery points.
eMAG CEO Iulian Stanciu recently said he expects the retailer's business in Romania to grow by 20 percent this year, after last year's 40 percent revenues increase. Last summer, eMAG reported a turnover of RON 1.95 billion (around half a billion of euros), 56 percent higher than last year. In Romania, the retailer reported sales of RON 1.39 billion (around EUR 309 million) in 2015. "The year 2016 brought a favorable context for us," Stanciu told start-up.ro.
According to Stanciu, sales are expected to pick up in February, after a disappointing start of the year. "January was a weak month. The will to purchase dropped, it was cold, snowy, maintenance costs were gibber, and client money went elsewhere," Stanciu said.
Last year, the company invested EUR 50 million in business development, and this year the operations area will attract most investment. In order to improve waiting time, eMAG opened 200 delivery points in Bucharest and in the country, over 100 of them in partnership with the Romanian Post. "We will end this year with 800 such delivery points at a national level", Stanciu said.
In 2016, eMAG's total traffic increased by 63 percent compared to last year, to 270 million visits, eMAG representatives announced. According to them, in September and December, the mobile segment brought over 60 percent of visits, double compared to initial estimates.
On Thursday eMAG launched Open Romania, a program designed to support small business. NGOs and freelancers (PFA) are also eligible for can enter the program, which received an investment of over RON 1 million.
Georgeta Gheorghe