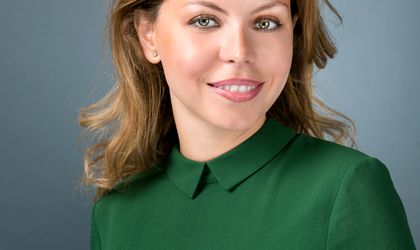 Taking into account that the offices stock in Bucharest remained constant, the vacancy rate dropped to approximately 8.2 percent in the third quarter from 9.3 percent at the half of the year, according to an analysis of Cushman & Wakefield Echinox.
The office developers didn't deliver any new building in Bucharest in the third quarter of this year, while companies leased spaces with a combined surface of 68,000 sqm, a growth by 5 percent compared with the same period of 2016.
Out of the transacted surface, the renewals represent close to 8,000 sqm, switching offices cover approximately 23,000 sqm, while the spaces with a surface of approximately 37,000 sqm were taken in rent by companies which are expanding or decided to start new operations in Bucharest.
The biggest part of the demand was generated by companies from IT&C and BPO, which rented spaces with a cumulated surface of 55,000 sqm in Q3, meaning 80 percent of the transactions volume.
Madalina Cojocaru, partner of the Office Agency C&W Echinox, said: "We expect the level of transactions to increase in the following period taking into account that 2018 is announce to be a year with significant deliveries, of over 300,000 sqm in Bucharest and approximately 100,000 sqm in regional cities."
Regarding the preferred areas, 33 percent of the transacted surface is in the buildings from Pipera, followed by western areas (22 percent), while the transactions from the north-center, the most dynamic in the last years, represented only 9 percent of the volume, taking into account that the vacancy rate was 4 percent and for this year are expected new deliveries.
Overall in the first nine months of the year, the amount of traded office space stood at 238,000 sqm, a drop by 7 percent compared with the similar period of 2016.