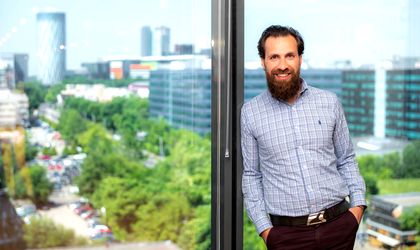 People's care for their health is today higher than ever, but in the current difficult economic context many Romanians find it more difficult to afford quality private health care services they need. tbi bank and REGINA MARIA partner up to offer more affordable health care options and offer a guaranteed subscription valid for 1 year in REGINA MARIA – the Healthcare Network to those who pay a treatment plan in fixed instalments through a financing plan offered by tbi bank.
The offer is available between 16 January – 28 February for a value of purchase higher than 5,000 lei. tbi financing solutions can be used for any major health purchase: new hearing aid, dental treatment, birth at a specific clinic, or a specific surgery.
"Taking care of our health is an essential need, but sometimes the cost makes one put it off, especially in a complex economic context, when the rising living costs make it harder for people to achieve a better quality of life. We make this partnership with REGINA MARIA, a leading medical services provider, to offer Romanians not only a better and more affordable healthcare but also a better life", said Ionut Sabadac, VP Merchant Solutions, tbi bank.
REGINA MARIA is a leading healthcare provider in Romania, with over 27 years of experience in the field. The network offers national coverage and an integrated system of prevention and treatment, with 59 polyclinics, over 400 partner clinics, 10 medical campuses, 7 hospitals, 4 maternity hospitals, laboratories and imaging centers, and thousands of specialist doctors.
"For over 27 years we have been developing the medical infrastructure in Romania and providing personalized prevention and treatment solutions, having as main mission the health of the community we live in. We aim to help as many people as possible to perform at least a screening and a routine medical check-up every year, and the partnership with tbi bank contributes to this, and support us to increase the level of prevention among Romanians", said Georgiana Andrei, Corporate Sales Director, REGINA MARIA – The Healthcare Network.