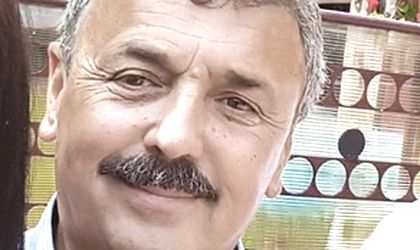 Business Review continues its #MakeItHappen campaign to promote Romanian entrepreneurship. So far, we have presented dozens of inspirational stories about Romanians who transformed their passions, hobbies, and knowledge into successful businesses. We've revealed the stories behind domestic businesses, regardless of their sizes and the sectors to which they belong, because we wanted to highlight the diversity and creativity of the Romanian business environment. Through this campaign, Business Review and CEC Bank are strengthening their commitment to be the primary source for information and financing for Romanian entrepreneurial initiatives. The #makeithappen campaign continues with the story of Standard SRL, a construction company built one brick at a time by an entrepreneur determined to rehabilitate the building and infrastructure of his native county, Sibiu.
In 1991, just one year after Romania got rid of the communist regime and was still struggling to understand capitalism, Vasile Mihălțan, an electronics expert from Sibiu, opened a live snail business and a minimarket. He started out with a rented space, a Dacia automobile, USD 500 from his parents, and lots of enthusiasm. Before becoming a business-man, he worked as a Radio-TV repairman, a storekeeper and store manager at C.P.A.D.M., the Production, Purchase, and Sale of Goods Cooperative.
"I didn't know anything about business, but I knew very well the field of commerce and the way it works, even though I accumulated this experience while working in a state-run enterprise." The entrepreneur starts his story.
It wasn't easy to start a business "in darkness," he says, especially when nobody gave him a chance.
"I was being encouraged with words like 'Stay put, you're well off where you are.' " He recalls.
After 5 years in commerce, he expanded his activity into constructions.
"I realized Romania needs a total rehabilitation of building and road infrastructure. I felt that the construction companies of those days still had the personnel, the machinery, and the mentalities inherited from the communist era. "
In the beginning, at auctions for contracts to rehabilitate the county's schools, no company would be present.
"There were funds to rehabilitate primary schools, and after many auctions at which no company was present, I was the only bidder and the only construction company in the north-western area of Sibiu county with private capital and headquarters in a rural area." Continues Vasile Mihălțan.
Today, Standard SRL, a company headquartered in Ţapu village, Sibiu county, has around 25 employees and carries construction out works for roads, bridges, and railroads.
Accessing EU funds
"We started with small repair works in schools, and we slowly went on to bigger works in roads and bridges constructions. When EU funds became available, we said that we can develop the business even more. We wanted to prove how small companies have growth potential." Says Vasile Mihălţan, the General Director of Standard Constructions, a company with a 2018 turnover of LEI 2.5 million.
The company submitted 4 projects for EU funding, 3 of which received financing.
"We had three European funding projects approved with the support of CEC Bank, which granted us credit through different financing programs. We have a very good relationship with the bank. We had two projects worth over EUR 300,000, won for machinery, and the third worth around EUR 50,000, for purchasing computing systems." The business-man continues.
The company now works on the rehabilitation of the IV railway corridor, the Sighişoara –Teiuş section. This year, the business grew by 25% compared to 2018.
"2019 will be the best year in the company's history. We estimate a growth of at least 25% compared to 2018." He confirmed.
The Sibiu company has 11 pieces of heavy machinery and several other smaller equipment. Vasile Mihălţan plans to expand his business in a new area, modular constructions, in a prefabricated system on a metal structure.
"We submitted a new project to access EU funds, in order to build a factory in Copşa Mică (Sibiu county). The total investment will be around EUR 1 million and we hope we will be able to build this plant. This new concept will reduce construction time by up to 80% and costs by up to 30%, for an accommodation complex (hotels, hospital wards, student dorms, refugee and flood victims lodgings, etc.)" Explains the entrepreneur.