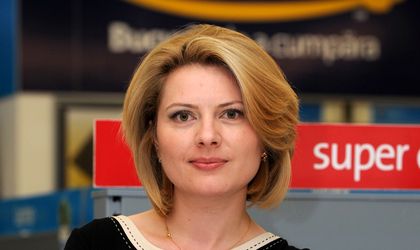 Flanco announced the appointment of Violeta Luca as the new CEO of the company, replacing Adrian Olteanu. The IT&C retailer posted last year a turnover of EUR 110 million and an operational profit of EUR 3.5 million.
Luca, who will now lead a team of 800 employees, was promoted CEO of the company shortly after she was named deputy CEO.
She joined Flanco in 2011 as marketing director. Previously, she worked for Whirlpool Romania as commercial manager starting with June 2007.
Luca graduated from the Academy of Economic Studies in Bucharest and has 10 years of experience in the electro-IT domain.
Adrian Olteanu, 32, became CEO of Flanco in 2009, after working in the company as chief operations officer and deputy CEO. Olteanu steered the company throughout the insolvency process and then back on profit. The insolvency procedure lasted for 10 months, during which time Flanco attracted a new investor, Iulian Stanciu, who currently is sole shareholder in Flanco. Overall, Olteanu worked in Flanco for 10 years.
Otilia Haraga