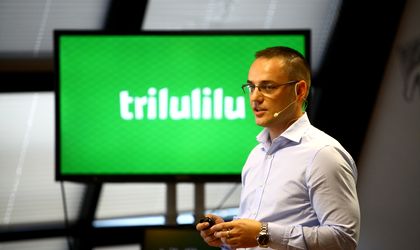 Online video platform Trilulilu announced the launch of the Private Beta new version of the website which apart from the user generated content, will also bring online video content posted by the user's friends on other social media channels.
The new Trilulilu was launched after an investment of several hundred thousands of euro, according to entrepreneur Sergiu Biris (in picture), co-founder of the Trilulilu website.
Following revamping, Trilulilu will become an aggregator of multimedia content such as video, music and images from the Facebook, Twitter, YouTube, Zonga, Instagram and Google+ feeds.
The Private Beta version is available at the address www.noul.trilulilu.ro
So far, in the Private Beta version, the website is only optimized for the PC and can only connect to users' Facebook and Twitter accounts, or post videos from YouTube.
"We wish to launch this concept internationally before the end of the year. We will have an English version," announced Biris.
The entrepreneur also said he is looking at new ways to capitalise on the content.
Apart from the ads, which have been used so far as well, there will also be highlighted content, which can be capitalised on, depending on the number of views.
"We plan to exit the Beta version in October. The transfer from the old website to the new one will take place at the beginning of next year," said Biris.
Trilulilu was launched in January 2007 in Cluj-Napoca. The website now has currently 2.2 million registered users and since the beginning, more than 3.5 million videos, images and audio content have been uploaded. Biris expects the business to grow by 20 percent in 2013 compared to 2012.
Otilia Haraga