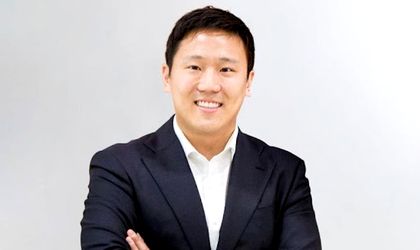 As the world economy continues to recover from the COVID-19 pandemic, the global payments industry has resumed its expansion. In January 2023, the Business Research Company published its Payments Global Market Report showing the scope of the industry's growth.
According to the Business Research Company's findings, industry experts predicted that the global payments marketplace will increase from $561.77 billion in 2022 to $612.04 billion in 2023. This represents a compound annual growth rate (or CAGR) of 8.9 percent. By 2027, the aggregate global payments market is expected to reach the $847.59 billion mark. This shows a CAGR of 8.5 percent.
The Business Research Company's report also highlighted the top regions for payments industry growth. In 2022, the rapidly expanding Asia-Pacific region took first place. The Western European sector was the second biggest global payments market.
3 Key Technology-Driven Industry Trends
In 2023, three technology-fueled trends are shaping the global payments industry's future. Each technological advancement affects the marketplace in a distinctive way.
Evolving Biometric Technology
Increasingly sophisticated biometric technology is gaining wider payments industry use. Biometric authentication is a valid payment option that facilitates a secure, accurate payment while integrating with other payments technologies.
Established authentication methods include facial recognition, iris recognition, and fingerprint scanning. Newer biometric techniques include venous mapping and pulse tracking.
Data and Workflow Automation
In 2023, the payments industry is integrating artificial intelligence (or AI) and machine learning (a form of AI) into many operations. Daniel Shin is the founder and co-CEO of PortOne Global, a rapidly expanding payment orchestration provider in the Asian market. PortOne Global helps to facilitate digital commerce partners' growth in this increasingly important arena.
Daniel Shin explained that payment industry companies use AI and machine learning to automate the processing of large data sets. "At the core of [the] payment industry is data. Leading payment services help merchants automate tasks that were previously done manually. For example, reconciling payment data to automating tax reporting to managing supplier payouts – a lot of this is getting automated," he explained. 
Competition Driving Lower Costs and Added Value Services
Daniel Shin predicted that more merchant choices will compel payment service providers to make key changes in their operating models. "As more technology emerges like ours to give merchants more choices, it will force payment providers to lower their margins and increase their payment stability. This will thereby improve the experience for the end customers," Daniel Shin emphasized.
PortOne Global's Emergence as a Key Asian Market Player
In the increasingly relevant Asian market, Singapore and South Korea-based PortOne Global has emerged as a key payment services provider. Daniel Shin, the firm's founder, and co-CEO, noted that the company furnishes eCommerce businesses with a powerful payment infrastructure to conduct their operations. PortOne Global currently works with 2,500+ Asian merchants, and its customer base continues to expand.
PortOne Global offers the broadest set of payment options across Asia to be integrated, reconciled and analyzed via a single API and platform. This innovative business model provides users with the simplest platform to manage payments across multiple markets. In addition, PortOne Global's streamlined network management keeps each small business' costs relatively low.
The company's value-added applications include customizable checkout and cross-border payments. The latter service is especially important in the expanding Asian marketplace. Business customers can access the PortOne Global app via its website. PortOne Global payments is also available on the Shopify platform.
PortOne Global Solves a Specific Problem
In 2020, Daniel Shin founded PortOne Global to facilitate the integration of multiple payment options in a fragmented Korean payment market. While operating his earlier eCommerce company TMON, he learned that the Asian market lacked the needed infrastructure for streamlined operations.
"PortOne was founded based on my experience of running an eCommerce company at TMON. The Asian payment landscape is extremely fragmented, and I found it very difficult to manage a team of engineers to integrate all of the payment options. PortOne solves this problem by serving as a single API to connect to all payments in Asia," Daniel Shin explained.
PortOne Global Sees a Rapid Expansion  
Not surprisingly, Daniel Shin is pleased with PortOne Global's expansion across the wide-ranging Asian market. He noted that the company is bringing large-scale eCommerce operations to countries with a less-developed digital marketplace.
"PortOne started off in Korea but has been expanding aggressively across Asia (e.g., Thailand, Vietnam, Indonesia, Singapore, and India). While the new markets are less developed from a digital landscape than Korea, it's exciting to see the growth in the early stages of the market development," he remarked.
PortOne Global Brings Economies of Scale to Small Businesses
Providing customers with their favored payment methods increases the chances they will make a purchase. However, some payment services providers don't offer a large number of payment methods because of complex engineering overhead.
Daniel Shin acknowledged this limiting factor, and he said PortOne Global's single-platform payments infrastructure has resolved the problem. "As an eCommerce business, you never want to lose out on potential customers.  A key to improving conversion is to provide a payment method of the customer's choosing. 
"The problem previously was that providing more payment options came at the expense of engineering burden. With PortOne, eCommerce businesses can leverage 100+ options without any more engineering work than connecting to 1 payment option.
"It's important, especially in a less frothy economy like now, to save costs where possible. PortOne allows merchants to scale without having to scale engineering teams," Daniel Shin emphasized.
A Good Payments Solution Offers Three Benefits
A full-featured payments solution enables an eCommerce business' customers to easily purchase a product or service. This transaction serves both the buyer's and seller's needs. The eCommerce business receives three concrete benefits from choosing the right payment services provider.
Streamlines Sales Conversions
Selecting a payment services provider with a broad reach can help to scale an online business. By offering many familiar payment methods, customers will likely find one they prefer. This should help to reduce shopping cart abandonment rates and thus increase completed sales.
Facilitates Transaction Reliability
An eCommerce business' online transactions will typically go through without processing errors or other delays. This seamless transaction processing results from all parties' reliable connectivity along with the customer's fast card approval. If a problem does occur, the business' payment services provider should be able to failure route to a different payment option that can save the sale.
Encourages Repeat Sales
When an eCommerce customer enjoys a smooth purchase experience, they are more likely to shop with that online retailer again. An efficient payment services provider plays a major role in building this ongoing relationship. By offering payment methods customers want, and executing a smooth purchase transaction, the provider sets the stage for future purchases that drive the business' growth.
About Daniel Shin
Technology entrepreneur Daniel Shin is PortOne Global's founder and co-Chief Executive Officer. This South Korean innovator spent much of his formative years in the United States. While there, he attended the University of Pennsylvania's Wharton School, earning a B.S. in Economics in 2008.
After his graduation, Daniel Shin worked as a business analyst for the global management consulting firm McKinsey & Company. Although an entry-level position, this job afforded him exposure to the multifaceted business world.
In 2010, Daniel Shin returned to Korea, launching a trio of successful companies. PortOne Global is his current venture, and he is highly enthusiastic about its growth.
Prior to that, Daniel Shin started TMON (short for Ticket Monster). Launched in 2010, TMON is Korea's second-biggest mobile commerce business. In 2012, he co-founded Fast Track Asia, a South Korea-based business incubator that has launched five thriving companies. Each one has attracted impressive venture capital or has already been sold.
What's Behind Daniel Shin's Successful Companies
Daniel Shin easily identified the driving force behind his three growing businesses. "I think I'm an entrepreneur that really enjoys the early part of a startup, an industry, or a topic that is currently unsolved. We're not sure if we can solve it, but if we do, it's a big win for myself and the rest of the country," Daniel Shin summarized.