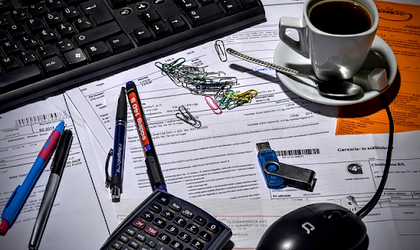 Before starting your entrepreneurial journey, you might have come across this depressing statistic: only 30% of businesses survive their 10th year in the industry. Of course, the reasons why businesses fail vary, but lack of cashflow strategies is one of them. 
Cash flow is your business's lifeline and significantly impacts its long-term success. When cash flow isn't managed properly, your business will experience a cash shortage, meaning more money flows out than enters. When left unresolved, this can lead to bankruptcy and business closure. 
One way to prevent cash flow problems while ensuring your business grows is to save money on expenses. It seems easier said than done, right? Use the strategies listed below to achieve both (and more) in your business. 
Buy High-Quality Equipment from the Right Sources
Saving money in businesses isn't always about cutting corners. Often, it's about making smart investments guaranteed to provide ROI long-term. This is the reason you should be careful when buying office equipment.  
Instead of buying cheap equipment, thinking that you can save money upfront, focus more on its quality. Cheap office equipment and furniture are usually made from substandard materials, which can cost you more for repairs and replacements. Not to mention the downtime your staff will experience when their equipment gets damaged. 
Costco warehouse offers a variety of high-quality equipment such as office supplies, furniture, and technology at special prices. Their discounts are particularly attractive to small business owners looking to cut costs without compromising on quality. 
However, before making any purchase, it's always a good idea to compare prices and products at different retailers. Argos, for example, may be more commonly known for their food deals, but they also offer a range of tech products. Comparing different shops and their deals can help you make an informed decision on buying the best equipment for your business.
Automate Your Invoicing Processes
According to studies finance teams continue to spend too much time completing repetitive manual tasks — with 38% of respondents spending at least a quarter of their time on manual tasks. 
Manual accounting systems cost your business money as they're an inefficient use of employee time and increase your susceptibility to fraud. It also creates delayed or inconsistent invoices, which can significantly impact your cash flow in the long run. 
The best practices of invoice processing begin by automating the entire process. Take advantage of the free Google Sheets invoicing template and start sending invoices in minutes. Automating your invoicing process using a template is convenient, efficient, accessible, more secure, improves collaboration and saves businesses time and money. 
By automating your invoicing process, you and your employees can better focus on scaling up your business rather than manually making, sending, and following up invoices. 
Hire Wisely
Having the right people on board enables your business to thrive and grow, so prioritise hiring the best in the industry as soon as possible. You don't want your growth strategies to take a back seat just because you're understaffed, right?
Harness the power of technology to reduce recruitment time drastically. Today, you can use AI resume screening, which filter candidates based on your set requirements and update candidates in real-time on the progress of their application. You can also use certain recruitment tools to schedule and accommodate interviews online. 
Installing recruitment software will require cost but will bring a significant ROI. The sooner you bring in the best talents to your business, the sooner your business grows. 
Maximize Word-of-Mouth Marketing
The success of your business depends on how you market your products and services. While there are plenty of marketing strategies today, most are expensive. 
Word-of-mouth marketing is probably the cheapest form of marketing yet still the most effective. It occurs when satisfied customers talk about their experience to their friends and family, which eventually convinces them to buy from you. 
Make the most out of word-of-mouth marketing by making it easy for customers to review your products and services online and offline. Remind them to leave a review and share their experience on various social media sites.  
Ditch Traditional Meetings
Meetings are common in business, but they don't always produce positive or long-term results. On the contrary, research from the Harvard Business Review showed that 92% of employees consider meetings unproductive and costly. 
Ditch traditional meetings and make use of screen video recordings instead. With this technology, you can record yourself giving instructions and providing feedback without the need to wait for everyone's attendance. This prevents holding teams for hours, allowing them to accomplish more during the day. 
Prioritize Saving Money 
Saving money is a must when running and scaling up your business. But don't look at the strategies presented here as mere exercises in cutting back — most of the hacks mentioned offer several benefits to your business. For instance, investing in high-quality equipment from reputable and affordable sources leads to a more productive and satisfied workforce. 
Without a doubt, saving money is an important ingredient for a business's growth and success. Failing to see this fact is shooting yourself in the shoot — it's that simple. Gradually implement the strategies here, and it won't be long before you can save money and grow your business!