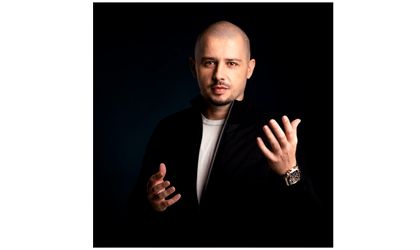 In an exclusive interview with Business Review, Razvan Cazanescu, who will be hosting the "Fundamental" event for entrepreneurs on May 25 at Sala Palatului in Bucharest, talked about why recruiting from abroad is essential for the growth of Romanian businesses, his perspective on the entrepreneurial environment in our country and the TBF system he has founded.
1. What is your perspective on the level of Romanian businesses?
If Romania was a business, then it would be a Start-Up. Still trying to find its business model. A lot of chaos. Not sure what is the right thing to do. Afraid to make drastic changes. Trying to please everybody.
2. Why is it essential for entrepreneurs to recruit from other countries and how does it help?
There are a lot of countries where you can find much better skills. They had more time to develop them. Maybe they had better resources. Perhaps they had better leaders. Doesn't matter. What matters is that those people exist.
So the best way to grow our own people is to bring talent from outside. It is more effective than training or classical education.
3. What does toxicity in a company mean? How do you define it?
Toxicity is a very subjective term. For example, in some groups, it is very toxic to use rude words, while in other groups that is celebrated. So each company needs to define what toxicity means to their culture. Most of the time it comes from stepping on the fundamental values of that company. So you start with defining those values, and then you can define what toxicity really is.
4. What exactly is the TBF system?
It's a complete management system built on extreme accountability, payment by results, measurable responsibilities, and clear processes that maintain the system.

It takes only 4 hours to understand it, and if you follow it without being creative it allows entrepreneurs and managers to run their company with only one day spent on management per week, also creating a context where people have predictability, lower stress, and a clear way to earn more if they want to.
5. Why are you hosting this free event on May 25 at Sala Palatului, where you are expecting over 4,000 entrepreneurs to attend?
Because I think that entrepreneurs are the only hope for Romania to prosper and transform into a great country. They can change Romania's brand internationally. They can increase productivity for their employees and then pay them better. They can educate people on fundamental things that society and the education system have failed to do.
In my opinion, this result can not be achieved if we put our hopes in the government, corporations, or influencers.
Entrepreneurs have the means and the power to change our country. And I think we need to take it seriously and give it a shot. If not for us then for the generations to come.