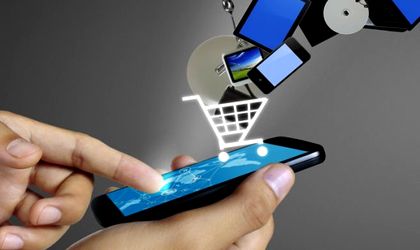 After registering a double amount of visits from mobile devices in 2015 as compared to the previous year, online retailer eMAG estimates that 2016 will bring the threshold higher, with 60 percent of the visits coming from mobile traffic.
In 2015, 69.2 million visitors to eMAG's website were using a smartphone of tablet, with mobile visits going over the threshold of 50 percent for the first time during November and December. The retailer forecasts even larger numbers for 2016, expecting them to reach 120 million.
At the same time, desktop traffic has maintained at a relatively constant level, of 96 million visits, making mobile users the driver of the website's increase. While in 2015 there were 27 percent more users accessing the online store, the retailer expects 2016 to bring a 31 percent increase.
"2015 was the first year that the mobile visits have exceeded those on laptop and desktop and we have every reason to expect an increase this year. This will be seen in phone and tablet orders where we anticipate that we will see an increase of at least 30 percent," said Bogdan Axinia, Platforms & Technology VP at eMAG.
Over 80 percent of users choosing mobile devices to access the website are aged between 14 and 44, and the highest volume of orders from such devices is usually registered between 7 pm and 1 am.
Android users lead the ranks among smartphone visits, making up 78 percent of them, while iOS users hold a 19.6 share. In the case of tablets the situation is reversed, with iPads taking the lead (63.4 percent). In terms of orders the hierarchy is kept, with 74.9 percent of them came from Android smartphones and 66.1 percent from iOS tablets.
Mobile users look for children's products (14.99 percent of the products ordered), small appliances (8.51 percent) and mobile phones (8.04 percent), but also for decor, beauty products and large appliances.
In 2015, mobile devices brought 30 percent of eMAG's Bulgaria website (a 150 percent increase over 2014) and 20 percent of all orders. In Hungary, traffic on smartphones and tablets has increased threefold over the previous year, representing 30 percent of total site visits recorded. In terms of orders, 20 percent were made from mobile devices.
eMAG was founded in 2001 by Romanian entrepreneurs and has since expanded to Bulgaria, Hungary and Poland.
Natalia Martian