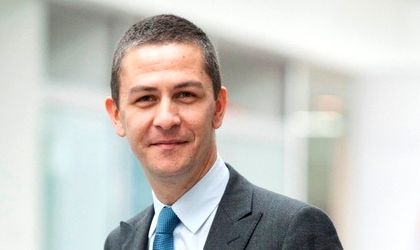 Following the transaction between eMag and Naspers, which experts rank as the most important online deal of the year,  Iulian Stanciu, general manager of eMag, explains how the deal came about.
What went on behind the scenes during the eMag and Naspers transaction?
It was a very complex transaction, with many companies and people involved. Negotiations were pretty tough, but eventually we managed to find the winning formula for both sides, which materialized into a contract that was over 2,000 pages long. There were over six months of negotiations and discussions, they analyzed our business from all sides and analyzed us as people, but we passed their tests. I met more than 10 Naspers managers, from their European office to South Africa. There are two people whom I want to mention: Craig Allwright, senior lawyer at the European office, who has a solution for anything, and Cristina Berta Jones, head of M&A MIH Allegro, Naspers Europe, the only Romanian in the Naspers management, who believed in this business from the start and who was in charge of the most difficult part of the negotiations.
What criteria did Naspers take into consideration?
eMag has an excellent position in the region: it already has a team, experience, strong logistics, an awarded brand and a portfolio of products and services that can be found at no other retailer in South Europe. Their expansion plans in the region matched perfectly with the stage Emag is at and with our targets. Berta Jones, who had a key role in negotiations, said that eMag has the right DNA in order to face the continuous evolution of e-commerce. Naspers does not absorb or integrate, it leaves entrepreneurs the management freedom they need, which they consider essential and which they paid for when they made the transaction. The first step has already been made: we have started expansion on the Bulgarian market and we are planning to take it step by step.
Do you plan to start other online ventures in the future?
I am always planning and have even more daring targets. I already have four large companies with a cumulated turnover of several hundreds of million EUR a year, and I hope that eMag will reach EUR 1 billion turnover in the not very distant future. I do not rule out a possible investment in a new opportunity.
Otilia Haraga