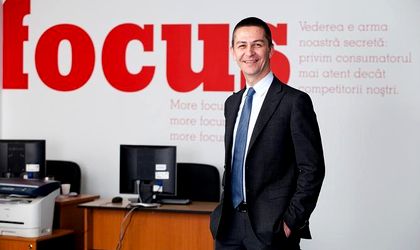 Romania's largest online store eMag.ro posted revenues of EUR 187 million last year, and hopes to achieve a 40 percent turnover growth this year, to at least EUR 262 million, according to its general manager Iulian Stanciu.
Total revenues, including money coming in from the Marketplace affiliate platform, average at around EUR 200 million.
"The huge jump in sales is the result of transforming eMAG through bigger and bigger investments. We use more and more technology to develop ourselves, we are a regional online retailer and we can appeal to a wider array of categories", according to Iulian Stanciu, general director for the retailer.
According to the company, the operational profit was positive but didn't give details on the number. On the international market, given the recent investments, the total net profit was 'slightly negative', said Stanciu.
eMag plans on introducing types of products this year, such as food, sportswear, car accessories and fashion items. Initially an IT&C online store, eMag gradually became a generalist retailer, adding books, cosmetics, toys and insurance to its portfolio of products.
Previously it was rumored eMag might team up with Mega Image to create megaonline.ro, an online retail initiative to rival Carrefour's.
The company has planned investments of EUR 11.5 million for 2014, double the amount last year. Out of this budget, EUR 3 million will go to technology, EUR 2.5 million into logistics, while a EUR 4.5 million budget will be dedicated to international expansion. Another EUR 1 million will be invested in the eMag team.
eMag has expanded in Bulgaria and Hungary as well and it's controlled by giant Naspers.
The online retailer also recently won the "Online Strategy for Business Development Award" at the 2014 Business Review Awards.
"We were a little bit noisy at the end of the year with Black Friday. I hope this year we will be less noisy and we will do more," said Stanciu at the award gala.