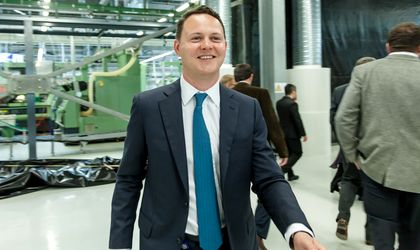 Cigarette manufacturer British American Tobacco (BAT) Romania has completed the expansion of its Ploiesti production facility following an investment of EUR 23 million, the company has announced. This will increase the factory's production capacity by 20 percent, said BAT representatives.
Works in Ploiesti begun in September 2012 and BAT says investments in the factory will continue.
The company has been present locally since 1994 and started production in Ploiesti in 1997. Cigarettes manufactured in Ploiesti are sold locally but are also exported.
BAT presently employs over 500 people in Ploiesti.
Other players on the Romanian cigarette market are JTI Romania and Philip Morris Romania.
In picture: Chris Gemmell, the manager of BAT's Ploiesti plant
Simona Bazavan