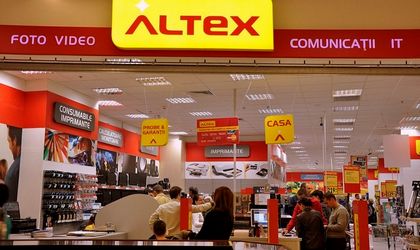 Retailer Altex Romania announced on Monday that it would be leaving the eMAG platform due to the increase in the fees collected by eMAG, after having had its products listed on the marketplace for over a year and a half.
"After a presence of more than a year and a half on the Marketplace, Altex has decided to leave the platform, the reason for this decision being the significant increase of the fees practiced by eMAG, an aspect that would lead to Altex being unable to keep its promise of having the lowest price in Romania for all products," the company's press release states.
The retailer notes that the decision was made in the context in which "it has always kept its promise to contribute to improving the lives of customers, offering access to relevant technology through the variety of products available at the lowest price in Romania, guaranteed by the double reimbursement of the difference ".
"We made the decision to leave the marketplace eMag platform because at this time, the increase in fees makes it impossible for us to comply with the lowest price in Romania promise, for which all Altex employees constantly strive to optimize costs by excellence in operations and through smart investments in projects that increase efficiency. All of these make Altex a profitable and sustainable business and give us the tools that help us adapt to market changes through our own powers, without state support, while showing business solidity, consistency and sustainability in growth and profit and respect for the promises made to our customers," said Florin David, Altex's eCommerce Director.
Starting August 19, customers will still be able to purchase products in any of the 120 Altex and Media Galaxy stores as well as online on the retailer's own platforms.