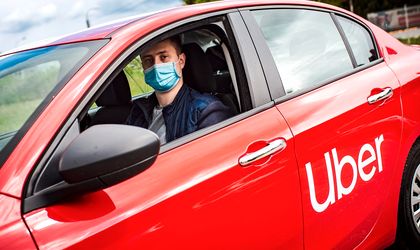 As we become more and more used to the "new reality", we also miss what's best from the pre-pandemic times. Nonetheless, our lives have changed so despite the longing for 'normality', many of our daily habits will no longer be the same – they will be better. Having that in mind Uber announced new services which will help users navigate the post pandemic world.
With restrictions being steadily eased, Uber will offer additional services which will help users and communities enjoy the unconfined world. The main goal of new services is… to go anywhere… and get anything.
GO and stay safe
One of the most important aspects of getting where we are going is the vaccination process. Especially to vulnerable communities but in the long term for all of us. That's why Uber actively supports the vaccination effort worldwide, by offering a total of 10 million free or discounted rides to support local communities.
Go and get connected
Staying connected is one of the most important, and – over the past year – one of the most difficult things to preserve. To assure safety of our loved ones, some visits and meetings had to be postponed. In order to make staying "in touch" easier, Uber is launching a new feature. Uber Connect allows a quick and affordable way to send packages to friends and family using the Uber app. The service is already available in more than 25 cities and will be expanded to European countries including Amsterdam, London, Oslo or Warsaw.
As soon as we can hang out in person, we will return to travelling and flights. To allow users planning their travels ahead and even more affordable, the company will start launching Uber Reserve. The new feature will allow among others planning a ride with a favorite driver up to 30 days in advance. The service will initially launch in the US.
While some might be already dreaming about getting on a flight and going somewhere far away, there are still plenty of shorter journeys which we make almost every day. For these kinds of rides the company is expanding its Uber Hourly service which allows booking a car and a driver by the hour. This feature is perfect for running errands, doing a little shopping and meeting a friend across town – all in one trip with a single driver. The service is already available in several cities in Australia, the US and the EMEA region and will be introduced in the coming months in the Netherlands, Portugal and Sweden, among others.
GETting where we want to GO
Convenient urban mobility is at the very heart of Uber's activity. That's why the company is constantly working on perfecting its riding and delivery service in order to be more connected and intertwined. 2020 was full of surprising turns which provided a unique experience of what is really important – staying connected and being mindful of each other.