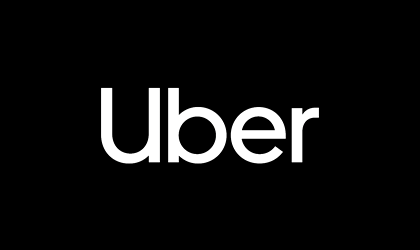 During the annual Uber GO GET event which took place in London today, the company announced new features that will be rolling out on the app in the following period, on a global level. The new updates will be available for both riders and drivers within the Uber app, while the company focuses on building a better future in its mission to become the most sustainable platform on the planet. 
What is new for drivers

Helping drivers go electric as fast as possible is at the heart of Uber's strategy, and the company is devoting $800 million in resources to support them. But as drivers say, the cost of electric vehicles is not the only barrier they face. One big barrier is that charging an EV can feel too complicated. From worrying about when and where to charge so they don't miss out on peak earnings to range anxiety, drivers are juggling a lot. These are the new updates that will be rolling out globally for drivers:


• Uber Green: Uber's technology will assess real-time signals such as charging prices, charging time, and traffic to recommend when and where drivers should charge, so they can maximize their earnings while on the road and when planning ahead. Uber is also developing Battery-Aware Matching, which filters trip requests based on a driver's battery level, so they can take trips that end near a charger and avoid trips that are too long for their battery. In the future, drivers will be able to use their app to begin their charge, monitor its progress, and pay in an effort to make charging seamless. 
• Eco-friendly Routes: Starting last year in North America, Uber updated their mapping algorithms to be more fuel efficient when possible, without increasing the time and fare of the trip. Now, the app's algorithms factor in things like elevation and the amount of stopping & starting at red lights–all factors that dictate how much fuel a vehicle consumes. The update will expand globally this year. Uber's new default algorithm has helped drivers avoid 9,800 metric tons of CO2, or 4.2 million liters of gasoline in a few months' time. 
• Green Curb at Airports: As the travel season is in full peak, Uber will offer convenient, discounted, or even free access to fast chargers in the driver waiting lot at the airport. 
What is new for riders
• Rider Emission Savings: Looking at the impact of riders who choose greener trips, Uber is developing the new Emission Savings feature. Located in the Account page, riders will be shown the emissions they've avoided by choosing Green and Comfort Electric rides. 
• Green Curb at Airports: Just in time for summer travel, Uber is adding a range of perks for riders to encourage them to go green at the airport. For riders who choose Uber Comfort Electric or Uber Green, perks include lower fares and exclusive access to dedicated pickup zones in preferred locations at the airport. 
• Car-sharing: There are some moments in life when users might need to drive themselves, whether it's to run errands or take a weekend getaway. That's why the company is expanding Uber Carshare on a global level, a new product that allows users to borrow a car when they need one, so they don't have to own one. By turning any car into a shared car, people will increase efficiency and contribute to more livable neighborhoods.
Expanding green and car-free products
In 200+ cities around the world, Uber offers a suite of sustainable products including Uber Green for low and zero-emission rides, Comfort Electric for electric rides in premium vehicles, and Uber Planet to offset the cost of emissions when you ride in markets where EVs aren't widely available. Today, Uber announced:
• UberX Share: Uber is launching UberX Share today in 18 more cities, allowing more riders to share their trip, cut emissions, and save money when matched with a co-rider along the way. UberX Share is now available in 50+ global cities, making it the most widely-available shared rides product in the world.
• Bikes: The company is soon expanding bikes and e-bikes to Chile through our partnership with Tembici in Latin America, so more riders can book a bike.
• Uber Green: Uber Green is launching today in Australia, making it now available in more than 140 cities globally.