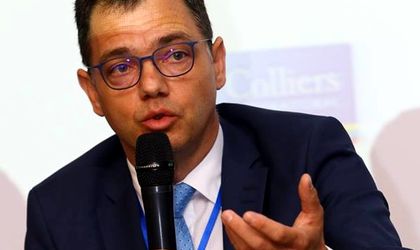 Business Environment minister Stefan-Radu Oprea said that the Start-Up Nation 2018-2019 platform has had more than 22,000 business plans submitted and 27,000 registered users already, and applications are open until February 12, Agerpres reports.
"I think that by February 12 there will be over 30,000 users on the platform, which means that entrepreneurs trust this programme. Last year we had over 19,000 registrations, of which 10,000 were selected, 8,444 contracts were signed and 7,260 were able to become entrepreneurs. Today, they operate and bring in profit for themselves and for the Romanian economy," the minister said.
He added that all commitment and budgetary appropriations have been provided for this edition of Start-Up Nation.
"All the RON 2 million in commitment appropriations required for the 2018 edition of Start-Up Nation is in the budget. We also have the budgetary appropriations to ensure the advance payments. This year, as a new element, we can provide advance payments of 30 percent," he said.
The minister also said that last year's Start-Up Nation helped authorities make substantial changes to the new edition and that the programme has been simplified in every way possible.
"After last year's experience, from which we learned a lot, we have managed reshape Start-Up Nation based on the wishes and needs of those who want to become entrepreneurs. And I'm talking about real simplification, of the business plan, the acquisition procedures, the lump-sum payments. Everything related to salaries and rents can be settled out of a lump sum because we started from a simple rationale that the entrepreneur must be dedicated to their activity and focus on profit, not push paper between state institution, so the real financing need is in the second part of the year, after equipment arrives, because the contracting period will come afterwards. I think that ministerial responsibility also tells us that either of the projects and programmes we're carrying out must also have a timeline as well as a resource and financial plan. The Business Environment Ministry has these things, this is how we run these programmes and we know exactly how much and when we need in financing," the minister explained.