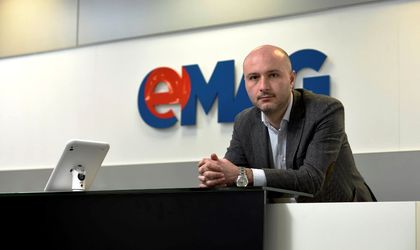 Two years after its launch, the "Open Romania" ("Deschide Romania") program initiated by eMAG to support small entrepreneurs managed to attract over 1,300 manufacturers and social enterprises or non-governmental organizations from the 41 counties of the country.
"eMag supports entrepreneurship in all its forms and we are glad that through the Open Romania platform we have been able to transfer this entrepreneurial spirit to smaller companies all over the country, thus supporting their growth and contributing to the development of their communities," said Florin Filote, director of eMAG Marketplace.

"Over the course of this year, around 50 new companies have registered in the program each month, which for us is a confirmation that our goal of bringing value to small producers by facilitating access to a modern sales channel that offers openness to a market of millions of customers has been reached. We will continue to invest in Open Romania so that, starting in the second half of next year, we will award best practices, giving recognition to the best performing companies participating in the program or to those who will demonstrate that they have had a big social impact."
So far since its launch, Open Romania has generated over 60,000 orders and sales worth RON 11 million for the Romanian producers participating in the program, coming from the sale of 160,000 products.
The best-selling items were home, home deco, children's and women's articles (handbags and accessories or footwear) or men's accessories.
Starting from the belief that the social economy is the foundation of any healthy society, the Open Romania program was created for small producers, self-financing production activities NGOs and PFAs that produce craft products to provide them with fast access to a market selling through online sales so they can scale up their businesses by reaching a much wider audience. Producers enrolled in the program may have any field of activity except for the food industry. In order for a producer to be eligible, the turnover registered in the fiscal year ended must not exceed RON 500,000. Participants enrolled in the program benefit from a special fee scheme with a 50 percent discount, while NGOs have 0 percent in fees.
Traders intending to sell on the eMAG Marketplace platform under the Open Romania program must make their products exclusively in Romania, in compliance with all the legal rules and regulations, and their products can also include craft products made in small series.