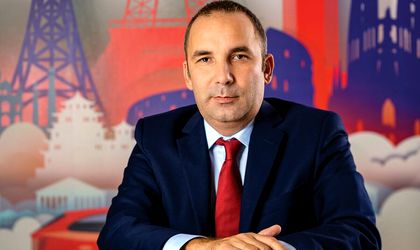 The rental car market is on an upward trend, and as passenger traffic at airports continues to grow, the industry will continue to see growth next year, according to Avis Car Rental Romania estimates.
The company is anticipating higher growth domestically in 2023, operating with a larger fleet, and a growth in  Romanian outbound reservations in the next year.
"The rental car industry looks set to enter 2023 with enthusiasm, after a year in which this segment managed to take a leap forward and emerge from the low point of the pandemic. We are happy to see that more and more people have resumed their travel habits and the data so far indicates that this upward trend will continue, so the car rental industry will resume its growth. The estimates for the Avis Romania business are optimistic and we expect a strong increase in turnover", said Adrian Hălmăgean, CEO of Avis România.
At the same time, the company plans to expand by establishing  a new Avis office, in another city in Romania where the company is not yet represented, which should be operational in 2024. Currently, Avis is present in six cities in the country, namely Bucharest, Otopeni, Cluj, Craiova, Constanța and Timișoara.
The Romanian market is similar to other European markets, given the fact that it is a competitive market, in which both multinational and local companies operate. At the same time, industry players are focused on a mix between the corporate and leisure segments, taking into account that Romania does not receive as many tourists as some other European countries.
According to the company's estimates, the most active markets when it comes to local car bookings are Germany, Italy, Spain and the USA. Also, the company's data shows that the most sought-after destinations where Romanians booked cars will not change. Thus, Germany will most likely remain at the top in terms of business travel, while Italy and Spain will be the most active markets in the vacation area. And the United States, France and the United Kingdom will continue to be active in 2023 as booking-generating destinations.
In addition, industry trends point to a move towards digitizing processes, providing an easy customer experience in all aspects, from booking processes to payment methods. Avis has its QuickPass service, which offers a faster, safer and easier rental experience for all customers. By providing information in advance, Avis can prepare several aspects of the rental, reducing unnecessary contact between employees and customers and reducing wait times.
At the same time, the industry is becoming more and more oriented towards innovation and finding novelties in order to respond as accurately as possible to the needs of customers. Thus, the fleets of car rental companies are enriched with electric cars or cargo cars. Globally, Avis has one of the largest low-emission car rental fleets with 30,000 hybrids and electric vehicles. New electric vehicles will make up a growing portion of the company's 2023 fleet buys.