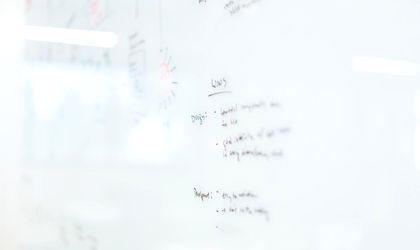 Most entrepreneurs don't start a business with the idea of selling it. Sure, some might think about the juicy acquisition offer they could receive down the line, but the primary focus remains on building a company they can be proud of.
But while that's a great mindset to take, at least considering the selling potential of your business should be a part of your thinking process. You don't want to find yourself in a situation where you need to sell and then having to settle for a fraction of what the company is worth because you didn't make it appealing enough to prospective buyers.
But how can you build a successful business that's also primed to have a lot of demand from buyers? And what key aspects should you focus on? 
Let's explore below.
Figure out the Problem Your Product Solves
No matter what type of business you are building, it should solve a specific problem if you want to have an easier time selling it. 
Even if one of your most pressing questions is 'how to sell my Amazon business for the biggest amount possible?', you should start the process by considering how your store is uniquely positioned to help your audience. 
That way, you will have a much easier time attracting different types of buyers, including private equity investors, other entrepreneurs, and even individuals. 
There are a few steps to figuring out your product's core value.
First, you should think about the audience you want to market to. Try to consider how your products or services could help make their lives better, what you would need to focus on, and which groups of people would likely be the most interested.
You should also look into the competition, analyzing the current market landscape and how your company would fit into the picture. After all, if you don't have anything new to offer, it will be tough to convince people to consider a new and unproven company without resorting to rock bottom prices.
The unique value you can offer can become a central figure of your pitch when it comes time to sell. If you can identify that unique quality that separates your business from others, buyers will be much more likely to get excited, as this type of value offers numerous possibilities for growing the company and being bold with marketing.
Focus on Early Traction
Once you know how your company is different, you'll need to get as much real-world data and feedback as possible. And the only way to do that is to start dealing with clients from the moment you have a Minimum Viable Product (MVP). 
Even if you're building an Amazon store, as soon as your site goes live and you list a few products, you should start running traffic and split-testing various aspects of the user experience. 
Instead of busting your head trying to guess what might work, get out there and start getting real data you can then use to make improvements. 
What's more, this approach can be incredibly powerful when dealing with prospective buyers as well. 
As you gain early traction and start refining your product, your offers, or your messaging, you will begin separating yourself from others in the market and will gain unique insights about how to position your company to best appeal to your ideal customers. 
Sure, this approach will take effort, and you might take some early losses. But instead of trying to be profitable on day one, it's better to realize that the insights you gain will be much more valuable in the long term and looking to get as much data and feedback from the early customers as possible. 
Consult with Industry Leaders
Gaining feedback and testing approaches is a massive shortcut for getting your business off and running. But it's not the only way you can dramatically increase your chances of building and selling your business.
Another crucial step that many aspiring entrepreneurs miss is seeking help from those who have already walked the path you are currently on. 
Today, you can get exclusive online training with a business coach that will guide you through everything you need to know, helping you push through obstacles, streamline various processes, and learn where to focus your attention. 
Not too long ago, this type of training was reserved for people with the right background or the right connections. But today, you can be anywhere in the world and take advantage of the opportunities to learn from some of the smartest business minds in your industry.
And as you level up your skills and understanding about running a business, you will start seeing those efforts translate into business growth as well.
And once you decide to sell your current business and move onto the next venture, you will be in an ideal position to sell at a premium price. 
Make It Run Without You
The final piece of the puzzle when building a business you can sell is making it run without you being present. And that's an area that many entrepreneurs end up failing.
The first part of this problem is making the brand directly associated with your name or personality. If you're the face of the company, you will have to remain involved, as the value of the business is directly tied to the public image centered around you and not the company itself.
For instance, if you provide services or act as a consultant, or even if you are an educator or a coach, selling the business will be much more difficult. It can be done, but you will probably need to stay involved at least a little bit, and you will risk the business impacting your reputation even after you have moved on from running it. 
Therefore, if you're building a business you will want to sell eventually, it's a good idea to develop a brand and a voice that are separate from your personality.
Now, that doesn't mean you can't use the reach of your public image to promote the company or associate with it. But when doing so, be mindful of how the business is perceived and that it remains an independent entity that you are simply a part of.
This way, whenever you decide it's time to sell, you can pass along all of the knowledge about running the business to the next person, and they can take over without your target audience even knowing it. 
Final Words
Selling a business that you've built from the ground up is one of the most rewarding experiences in an entrepreneur's life. 
But to make sure that once you decide to sell, you can get the best possible offer for your business, it's essential to follow the steps listed above and have the sale in mind from the very first day you start developing the business idea.