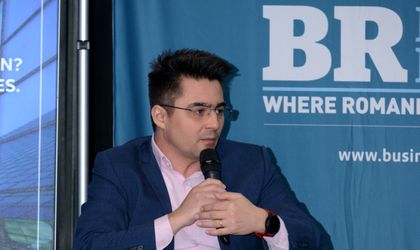 Marius Coman, (IoT Country Sales Manager, Vodafone Romania) shared his valuable insights into one of the most challenging and fast-growing industries – the Internet of Things, during Business Review's re:FOCUS on Retail & Logistics.
"Only 15 percent of small companies have adopted the digitalization process, while for big companies, this rate stands at 35 percent.
We're all waiting for the 5G technology. We need to see how 5G can benefit our client companies, especially in the industrial, healthcare, or autonomous cars sectors. In the retail sector, we built robots which can count the products in stock during the night, to see if there's need to restock, or verify if the prices are correct.
5G will transform everything around us. From virtual assistants, to live concerts held by virtual performers. At the moment we are not using 5G to its full potential.
The digitalization process of the private sector must be a sustained effort. We can notice a change in how companies view the digitalization process, especially in retail. It's important to know what we want to achieve through digitalization. The solutions we are developing aim to rise operational and workforce efficiency, and to adopt a more open strategy in order to increase client loyalty. Retailers want a sustainable business and to be prepared for the future by adopting new technologies."