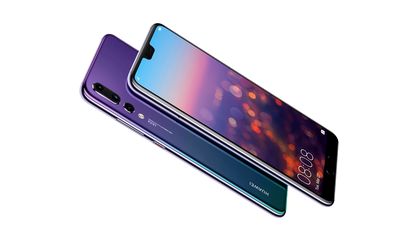 China's Huawei pulls ahead of Apple to become number-two smartphone seller in the world, after shipping, according to preliminary IDC data, about 54.2 million handsets for the quarter, registering 40.9 percent on-year growth.
Apple shipped about 41.3 million units and saw a 0.7 percent annual growth, IDC said. The american giant reported strong results for its fiscal third quarter on Tuesday but the iPhone-maker lost its position as the world's number-two smartphone vendor, according to multiple analyses.
Research firms IDC, Counterpoint Research, IHS Markit and Canalys reported that Chinese smartphone maker Huawei climbed to second place above Apple, based on the number of devices both firms shipped in the quarter that ended on June 30.
According to preliminary IDC data, Huawei shipped about 54.2 million handsets for the quarter, registering a 40.9 percent on-year growth. Apple shipped about 41.3 million units for 0.7 percent growth against the comparable year-ago period.
Huawei reached an 15.8 percent market share due to high end terminals P 20, with three cameras, while Apple is positioned at 12.1 percent, according to IDC.
Research firm Canalys attributed Huawei's performance for the quarter to strong sales of the P20, as well as the success of its Honor brand. The company said Huawei shipped close to 4 million Honor-branded smartphones outside of China for the quarter, representing a 150 percent increase from the same period last year.
The Chinese smartphone maker, which also makes telecommunication network equipment, has been trying to enter the U.S. market, first through a partnership with AT&T that was ultimately called off. Earlier this year, top U.S. intelligence officials said they would not advise Americans to use products or services from Huawei, implying that it may have ties to the Chinese government that posed cybersecurity risks to the United States.
The company responded by saying it posed no greater cybersecurity risk than any other tech vendor. More recently, the company said it does not see itself becoming the target of U.S. sanctions and will keep buying U.S. chips this year.
Samsung still rules but saw a 10.4 percent decline
Samsung remained the market leader with 20.9 percent market share after shipping out 71.5 million devices for the quarter, according to IDC data. That said, the South Korean tech giant saw a 10.4 percent annual decline in its smartphone shipments and will likely face difficulties in its mobile business in the coming quarters.
IDC noted that it was the first time Apple had not been the number-one or number-two smartphone company in terms of market share since the second quarter of 2010.
Overall, the smartphone market went up with 1.8 percent annual decline for the June quarter, according to IDC figures.