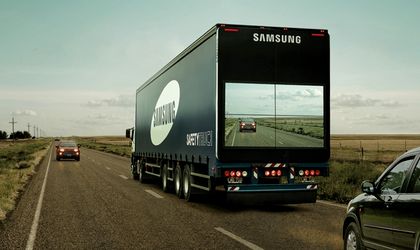 Samsung is moving on in making its factories and offices green, as running on 100 percent renewable energy. The company is set to transform all units in US, Europe and China to run on renewable energy, the decision coming after more than a year Greenpeace campaign protesting the company's role in worsening climate change.
Samsung is accused that legs behind rivals in the green field; Google and Apple purchased enough renewable energy to offset their global consumption since April, even thou they have not started producing their own renewable energy. Anyway, it is likely that Samsung will also buy renewable energy rather than producing it itself.
The company is promising 100 percent renewable energy for 17 of its 38 buildings around the world, without mentioning the offices in Israel, India, Singapore and Japan. The American, European and Chinese factories and offices will be upgraded by 2020.
The Korean company has joined the Carbon Disclosure Project program for next year, which will identify climate change risks within its supply chain and will try to get its partners to set their own renewable energy targets.
Greenpeace responded that "is a really important first step for Samsung to reduce its massive global manufacturing footprint", according to The Verge.