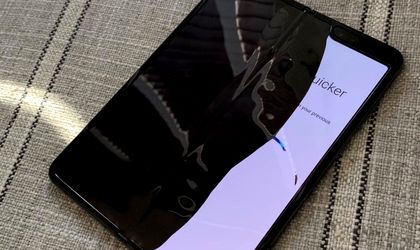 Samsung Galaxy Fold smartphone, which costs around EUR 2,000, has been having issues after it was sent out for review to various gadget reviewers and media outlets. They have posted an alarming number of issues with the screen, which appeared in less than two days of regular use.
Samsung was the first company to release a folding phone, as it competed with Chinese firm Huawei. It released the following statement after the issues were reported:
A limited number of early Galaxy Fold samples were provided to media for review. We have received a few reports regarding the main display on the samples provided. We will thoroughly inspect these units in person to determine the cause of the matter.
Separately, a few reviewers reported having removed the top layer of the display causing damage to the screen. The main display on the Galaxy Fold features a top protective layer, which is part of the display structure designed to protect the screen from unintended scratches. Removing the protective layer or adding adhesives to the main display may cause damage. We will ensure this information is clearly delivered to our customers.
But some reviewers still had issues even without having removed the film. The screens are either disconnecting completely or flashing on and off, while some have had problems with the hinge.
SUPER YIKES: something happened to my Galaxy Fold screen and caused a bulge. I don't know how it happened, and I'm waiting to hear back from Samsung. It's broken. https://t.co/p1014uB01D pic.twitter.com/3FZJkWtSKr

— Dieter Bohn (@backlon) April 17, 2019
After one day of use… pic.twitter.com/VjDlJI45C9

— Steve Kovach (@stevekovach) April 17, 2019
The screen on my Galaxy Fold review unit is completely broken and unusable just two days in. Hard to know if this is widespread or not. pic.twitter.com/G0OHj3DQHw

— Mark Gurman (@markgurman) April 17, 2019