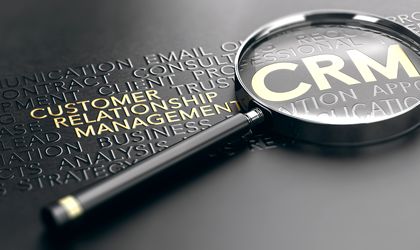 HubSpot has become one of the world's leading Customer Relationship Management (CRM) platforms in the world, which also integrates a comprehensive marketing facility under one roof.
Its all-in-one solution integrates social and business media like Facebook and LinkedIn advertising campaigns with blog content creation and even extends to analyzing your company website for Search Engine Optimization (SEO) and results from Google analytics.
Having won an award for best CRM platform in 2019, many other platforms offer application programming interface (API) connections with HubSpot, likewise allowing their offerings to be similarly integrated. One such platform is a HubSpot quote tool and comes from Configure Price Quote (CPQ) software provider DealHub.
CPQ software is an essential tool for any company quoting for new business of any kind because it uses Artificial Intelligence (AI) and a rules-based architecture that takes into account absolutely every eventuality which could affect a quote, especially whenever there are complex inter-relationships involved.
Complexities in the car market
For example, imagine that your company manufactured automotive spares, and a giant car manufacturer like Toyota asked for a quote for several million indicator switch clusters. The complexity involved is mind-numbing. Let's assume that the switch clusters were for a Corolla model car. Some would be on the left-hand side of the steering column for the Australian, UK and right-hand drive car markets for driving on the left side of the carriageway, whilst many more would be on the right-hand side of the steering wheel, for the rest of the world that drives on the right-hand side of the road.
Then there are complications with electrical regulations in Europe differing from those in the USA. The list of variables is almost infinite, and each variable effects the outcome of a quote. It's what's known as a 'combinatorial explosion'. A CPQ platform uses AI to channel and sort out all these potential variables and present the costs and labor time involved in a simple, transparent dashboard – in order to make quoting a risk-free business.
Companies that don't use a CPQ platform could find themselves unwittingly pricing themselves out of new business, or perhaps worse still, end up supplying a new customer at almost no profit.
Configure, Price, Quote and Publicize!
Once you understand what CPQ facilities offer, it becomes self-evident as to why that information should be integrated into a company's HubSpot account – clarity of quotations integrated into a CRM that can then send out those quotes to potentially interested customers.
One of the most complex quotation frameworks  in the commercial world is supply chain and logistics – whereby fuel costs, shipping costs, port fees and containerization charges move on a daily basis. A CPQ platform can even use its AI to provide a degree of prediction analysis; if a trend of shipping costs to the Pacific Rim has been increasing at, say, 5% per month over the last few months, the AI can extrapolate that trend to add future price rises into any quote, so long as the human operator specifies this in the rules dashboard parameters.
Fico Financials
Another candidate for CPQ / HubSpot integration is companies that must use FICO scores as the basis of offering loans or financial products and services on a retail basis. FICO stands for the Fair Isaac Corporation, which developed a method years ago for calculating people's credit scores in the USA, based on information harvested by credit reporting agencies. If banks and mortgage brokers are to offer loans and mortgages, the complexity of people's FICO scores plotted against their personal circumstances predicts the likelihood of risk that they will be unable to pay off the loans they are given. CPQ can mitigate that risk, then HubSpot can send, say, Facebook adverts out to attract potential clients with a particular financial demographic. It's super smart technology making business safer for clients and companies alike.
Instant interest on Instagram
Most importantly, the social media outreach aspect of using a HubSpot CPQ integration is crucial. It's all fine having the most competitive quotes for the best quality products and services in the world- but if nobody knows about them, what's the point at all? The beauty of the HubSpot platform is that users can specify what sort of adverts for products or services go out to which Social platforms.
Accordingly, an advert with swish images for women's clothing is going to be received much better on Instagram than LinkedIn; an advert for a CV writing service definitely isn't going to be the hottest topic on Insta with all those top influencers! Once your CPQ software has determined the price and availability of whatever product or service your organization offers for sale – then your HubSpot can email quotes, help with advertisement creation, perform A/B testing on adverts, help creatives to write blog and web copy, send newsletters to subscribers and the like.
Think of CPQ as a turbocharger to your company's HubSpot – not only is your marketing going to be effective, but the pricing behind your offerings is certain to be accurate.