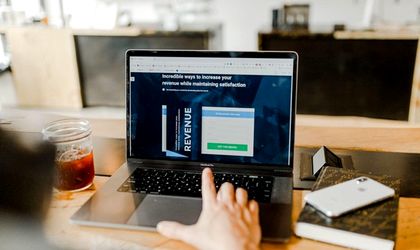 Successful affiliate websites can generate significant revenue through their partnership with Amazon.com.
As one of the most recognizable names in e-commerce, Amazon offers affiliate websites the opportunity to expand their reach, increase sales, and create an efficient and profitable online business.
This blog post will explore how successful affiliate websites grow using Amazon.com.
We will also discuss the advantages of joining the Amazon Associates program, the importance of creating strategic partnerships with other companies, and ways to create compelling content for customers.
So, let's dive in and explore how to create a prosperous affiliate website with Amazon.com.
Affiliate Websites – What Is It & How Is It Connected to Amazon?
A website that advertises goods or services in return for a commission is known as an affiliate website. These websites are typically connected to an advertiser or merchant like Amazon.
When a visitor to an affiliate website clicks on a link to a product or service, the affiliate website earns a commission from the advertiser.
Using affiliate websites to generate income is a splendid idea. If your site has a lot of traffic, you can earn money by marketing goods and services through affiliate links.
You can also add value to your site by providing relevant content to your audience and links to products and services they may be interested in.
Some of the best supportive Affiliate Website examples include Amazon.com, Commission Junction, ClickBank, Rakuten Marketing, ShareASale, etc. You may utilize their services to shape your website as you need it for your profit.
Vital Steps for Growing a Successful Amazon Affiliate Website
Growing a successful Amazon affiliate website requires careful planning and execution. The key steps are as follows:
1.  Creating High-Quality Content
Creating quality content for your Amazon affiliate website doesn't have to be complicated. Here are some pointers to get you going:
Do keyword research: Spend time researching keywords before writing. This will give you an idea of what topics and keywords are popular among your target audience so that you can create relevant and engaging content.
Write good headlines: Headlines are vital for getting people's attention and enticing them to click through to your website. When writing headlines for your articles, use persuasive language and focus on the benefits readers will get from reading the article.
Provide helpful information: High-quality content should provide readers with valuable information about the products or services you're promoting on your website. Ensure the information is precise, thoroughly researched, and simple to understand.
Make it shareable: Encourage readers to share your articles by making them easy to read, visually appealing, and entertaining at the same time. A great way to do this is by including images or videos related to the topic and social media sharing buttons on each article page.
Get feedback: Ask for feedback from visitors or even customers who have purchased products through your website. This can be a great way to improve your content over time and ensure that it remains relevant and helpful for readers who continue visiting your site in the future.
2.  Promoting Content
Promotion is key for successful affiliate websites that grow using Amazon.com. By showcasing their content in the right places, they drive traffic to the site and boost massive revenue.
So, here are some tips for promoting the content of your Amazon Affiliate website:
Utilize Social Media Platforms – Take advantage of the different social media platforms available today, such as Facebook, Instagram, Tiktok, and YouTube.
Use these platforms to provide engaging material about the goods you're offering and practical guides and instructional videos. This will attract visitors to your website to look around and see your offer.
Leverage Influencers – Another great way to promote your Amazon affiliate website is by leveraging influencers who already have an established following in the space.
Reach out to relevant influencers and ask them if they would be willing to share your content with their followers in exchange for a commission or free product sample.
This may be a fantastic strategy to boost your website's visibility immediately and attract more visitors.
Monitor Analytics – Lastly, you must monitor analytics to track which marketing strategies are working best for you and where improvements need to be made.
This will help ensure that all your efforts are paying off and help maximize the return on investment from your promotion campaigns.
3.  Building and Maintaining a Strong Brand Image
As an Amazon affiliate, you must create and maintain a strong brand image that will attract customers to your website and convert them into loyal buyers. Building audience trust is essential for effective conversion rates.
One way to do this is by ensuring that your website looks professional and is up-to-date with the latest trends in design. Your website should also be optimized for mobile devices since many shoppers use their phones when browsing online.
Aside from the aesthetics of your website, customer reviews are essential for maintaining a strong brand image. Ask customers to leave honest reviews about their experience with your products or services, and be sure to respond promptly to any negative feedback.
Responding to any client complaints as soon as possible and courteously is crucial because doing so demonstrates your concern for potential clients.
4.  Optimizing the Website for Search Engines
You may significantly improve your website's visibility and earning potential by making an effort to comprehend and apply fundamental SEO tactics.
The most important aspect of SEO is ensuring that your content is helpful and relevant to readers. Spend time researching keywords relevant to your niche and include them thoughtfully in your article.
By doing this, you'll be able to draw in more site visitors from search engine queries and ensure they have access to the data they need as soon as they land on your page.
Another key factor in successful SEO is using a website architecture that makes it easy for search engines to crawl through and index your pages. Make sure you create clear navigation links between all pages so search engines can easily access them.
You should also ensure that your URLs are properly formatted with descriptive words that signal what content can be found there.
In addition, backlinks from high-quality websites can also help improve your ranking. So, get in touch with the owners of other websites and ask them if they'd be interested in connecting to yours.
5.  Driving Traffic to Amazon Through Your Affiliate Website
By properly integrating Amazon affiliate links into your website articles, you can create an effective way of getting potential customers to view and purchase products on Amazon. Here are seven tips on driving traffic to Amazon through your website articles:
Include clear and visible links. When promoting products on your website, readers must have a clear and visible link directing them to the product page on Amazon.
The link should be placed in a prominent spot within the article so readers don't miss out on the opportunity to buy the product.
Use catchy anchor text. This is the text that people will see when they hover over your link. Make it something attention-grabbing and relevant to what you're linking to.
Use persuasive language in your links. Instead of just saying, "click here," try something like "check out these great deals" or "get started today."
Take advantage of social media. Share your links on Facebook, Twitter, and other social media sites. This can increase click-through rates significantly.
Ensure your links are integrated into your content in a way that makes sense. Make sure they make sense in the context of what you're saying before inserting them.
Use different traffic-reducing strategies. In addition to the above, consider using paid advertising, email marketing, or even guest blogging to drive traffic to your Amazon affiliate links.
Conclusion
Amazon's wide selection of products, excellent customer service, and generous affiliate commissions make the site an ideal partner for building a successful affiliate website.
It is simple to sign up for and utilize, and many resources and services are available to support your success. The key is to choose the right products, create engaging content, and use the right marketing strategies to grow your affiliate website.
This article has already explained how successful affiliate websites grow using amazon.com and its affiliate services. Now it's only a matter of time until your affiliate site hits the market too.
FAQs
Is Amazon affiliate easy?
Anyone may start earning money online using Amazon affiliates, which is a great way to do it. You can join the program for free, and it offers millions of things for you to advertise.
You can choose from various commission structures and track your success through Amazon's reporting system.
You can also leverage Amazon's large customer base and the trust they have built up over the years to increase your conversion rate.
Do Amazon affiliate websites make money?
With a wide range of products to promote and the potential to earn commission on sales, Amazon affiliates can generate a healthy income.
To be successful with an Amazon affiliate website, one must actively promote their products, create engaging content and utilize appropriate marketing methods to draw in customers.
What is the best platform for Amazon affiliate marketing?
The best platform for Amazon affiliate marketing is undoubtedly Amazon Associates.
This program gives affiliates access to a vast selection of products, promotional tools, and resources that you can use to drive traffic to affiliate links.