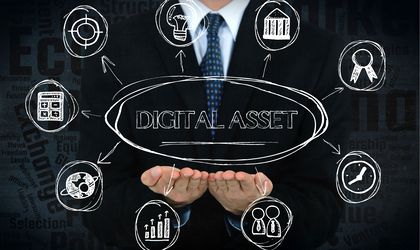 Many brands invest in digital assets because of their benefits. For starters, digital assets can be shared across departments easily, no matter the location of team members. In addition, digital assets can be edited and updated effortlessly, which ensures that the information available to you is current. Consequently, this enables you to make informed decisions to fuel your brand's success. 
Your brand can use digital assets to create social media posts, and run email campaigns and online ads. This helps widen your reach and facilitates the growth of your brand. On the other hand, disorganized digital assets can limit your brand's potential by minimizing productivity and hindering growth.
A digital asset management (DAM) solution is a good investment for your brand as it efficiently organizes your files and secures them in a central destination. This promotes brand consistency and enables you to unlock brand recognition, giving you a competitive edge. Understanding digital asset management and brand consistency is key to figuring out how to use the former to achieve the latter. Read on to learn more about how digital asset management ensures brand consistency. 
Understanding Digital Asset Management And Brand Consistency 
Digital asset management involves organizing and storing your brand's digital assets, such as images, documents, brand logos, and videos, in a centralized location. This makes it easier for your team to search, retrieve, and share these assets. 
You'll need a digital asset management software to achieve this. There are a number of Digital Asset Management Software you can use, but you need to ensure that it's reliable and efficient. 
Brand consistency entails presenting a uniform image and message about your brand to existing and potential customers. Maintaining this is important because it facilitates brand recognition, enables consumers to trust your brand, and earns you loyalty from your clients. 
How Does Digital Asset Management Facilitate Brand Consistency?
Provides A Unified Platform For Accessing Digital Assets
Digital asset management keeps a brand's assets in a central location. Keeping digital assets in a single destination makes them easier to access, thus enabling streamlined operations within an organization. As such, you can imagine the numerous digital assets required to achieve effectiveness. 
Without a digital asset management system, these assets would be scattered and disorganized, making them difficult to find. Consequently, the success of your brand would be affected. The unified experience provided by digital asset management makes retrieving files much easier and saves time and costs. This enables a brand to maintain its image, thereby promoting brand consistency. 
A digital asset management system guarantees that all digital assets are updated to the latest version at any given point. This reduces confusion among team members and ensures that only the correct digital assets are distributed across all channels. 
For example, assume that your marketing team is launching an email campaign. Using the latest version of your brand's logo will likely get them more lead engagement. Most customers will recognize your brand through your logo, thus sustaining brand consistency.
Streamlines Asset Sharing And Feedback Provision 
As your brand keeps growing, so will your digital asset library. All these assets need to be uploaded to the digital management system for easier coordination, distribution, and access. This enables you to verify that each personnel is promoting the same image and message regarding your brand. 
Digital asset management also streamlines feedback provision. For example, if your teams are working on different parts of the same project, it's critical for them to share feedback efficiently. A digital asset management system can reduce the need for back-and-forth texting and emailing, as it's easier to communicate in real time through comments left on the system. This facilitates the effective completion of the project and ensures brand consistency.  
Ensures Brand Consistency Through Team Collaboration 
Digital asset management facilitates easy access and distribution of digital assets across departments, promoting team collaboration. In addition, it ensures that the latest versions of assets are available to everyone in the organization. 
This, therefore, reduces the chances of miscommunication when two teams are working on a similar project because the assets accessible to one team are the same ones available to another. This enables your brand to present a uniform image and message to existing and potential clients across multiple platforms. 
For instance, if you update your brand's logo, it's vital to upload the updated version on the digital asset management system. This will allow your teams to access this asset easily and uniformly affect the changes across your platforms, thus promoting brand consistency.
Helps Gauge Asset Usage And Performance 
As mentioned above, a growing business and an expanding digital asset library go hand in hand. Nonetheless, some of the assets are useful up to a certain point. An efficient digital asset management system allows you to apply filters that help you identify the assets that are still in use. Knowing the number of digital assets in use can help determine whether the value they bring is more than the money spent to acquire them. 
For example, acquiring digital assets such as photos may incur licensing costs. Similarly, the digital assets uploaded to the system incur storage and running fees. If you're paying high costs and getting low returns, your productivity may be lowered, which affects brand consistency. Determining digital asset usage helps you identify assets that offer more value. This allows you to focus on them and increase your ROI.
Additionally, asset usage data can help you identify files that no longer serve your brand so you can discard them. This minimizes the costs required to store digital assets and run the digital asset management system. 
Makes It Easy To Control And Limit User Access
Altering certain digital assets disrupts uniformity and can affect brand consistency. In addition, providing unrestricted access to sensitive assets in the system increases the risk of a security threat. Therefore, it's crucial to control and limit user access. 
The right digital asset management solution will enable you to control who can access certain assets. To maintain brand consistency, consider allowing each personnel access to only the digital assets required to fulfill their duties. For example, it's wise to restrict team members from accessing assets meant for team leads. Similarly, avoid providing team leads access to parts of the system that are designed for top management. 
Another way of controlling access is by creating a system of approval. This is where the top management approves uploaded digital assets before making them available in the system. This promotes brand consistency by preventing the publication of digital assets that are below standard. 
Final Remarks 
Digital asset management promotes brand consistency and enables you to unlock brand recognition, giving you a competitive advantage. One of the ways it does that is by providing a unified platform that makes accessing digital assets easy and convenient. It also facilitates team collaboration by distributing digital assets across departments, thus streamlining asset sharing and feedback provision while gauging asset usage and performance. 
Lastly, digital asset management makes it easy to control and limit user access to prevent security breaches and ensure your brand stays consistent. These strategies will be useful if you're searching for a digital asset management solution that can ensure brand consistency.