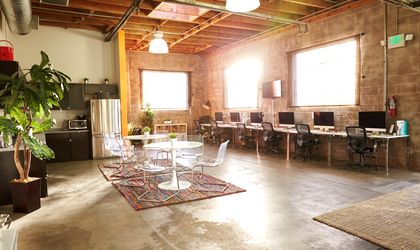 The commercial and HoReCa interior space design industry finds itself after a period of standstill but has seen an increase in demand and investment in the past two years. This accelerated demand has fueled the designers' desire to get to know their customers better and understand their expectations for each specific industry.
These clients are often investors looking to build or redesign their office spaces, hotels or restaurants, so they often call on the services of interior designers to achieve an attractive and functional design that suits the purpose and style of their business.
The company that analyzed the Horeca, Retail, Medical and Office market in Romania is Pick Two Studio – an interior design studio that combines a passion for creating great spaces with modern technologies that are revolutionizing the industry, such as artificial intelligence. The study was carried out together with the research company IZI data, a dynamic agency that conducts market research.
The study aims to profile companies that are using interior design services, noting that these are currently predominantly businesses in the HoReCa industry, with turnover of over €1 million, led by men in the 35-44 age segment. However, when talking about future plans, the intentions of companies show an increased interest among other segments and industries: interior design tends to become a service in demand by the office industry and also by companies with a turnover of less than €100.000, which are predominantly run by women.
The first thing we notice in the survey is the growing interest of the office industry in interior design: so far, out of the companies that have used interior design services, only 17% are in the service sector, but we notice that 33% of the companies that intend to use interior design in the future are in the service/office industry.
This reflects the digital age trend of the workforce regarding the office not just as a place to work but also as a place where they can relax and feel at ease, a place that truly competes with the comforts of working from home.
Another finding was that the decision to use interior designers for commercial spaces is still a reactive one, with 62% of respondents wanting to make such improvements as a response to market changes, rather than an before-build calculated decision – a decision that would be easier, more practical and more economical to implement than subsequent changes.
Last but not least, the recent requirement for spaces such as restaurants, but more recently also offices, to be "Instagrammable", has become an important criteria to consider in recent years, which reveals the impact that Social Media has on interior design and the shaping of the spaces we live in.
The exotic style, especially in real estate and HoReCa, but also the industrial style have taken the forefront in current trends. The retro and traditional ones are no longer in: the survey shows that these design styles are at the bottom of companies' preferences with only 14% and 6% of mentions respectively.
The two founders of PickTwo Studio are Sebastian Mîndroiu and Radu Călin. They have over 10 years of experience in interior design and architecture, with 106 completed projects of a total investment value in design of over €1 million, of which around 65 -70% are investments in restaurants and cafés.
Here are their thoughts regarding the research:
"We conducted this study because we want to learn and inform others what the needs and requirements of this profession are and how to respond to them. We hope that this data will help professionals in the field to grow, internalize these things and act on them. We are a company that is constantly learning, for the simple reason that this market is constantly changing, competition is fierce and we want to evolve. That's why we're happy to have seen an approximately 6-fold increase in our turnover over the last 2 years. The challenges to which the Romanian business environment has been exposed in recent years has led to increased vigilance on the part of entrepreneurs, translated by anchoring them in the current market requirements. The digital environment and social media have raised the bar in terms of appearance, design and the importance of 'beauty' in people's lives, including the way they look at their workplace, the restaurant they dine in or the medical clinic they go to." says Silvia Luican, founder of IZI data.
IZI data is a market research agency founded in 2019, whose aim is to democratize market research by making it easy to use and understand, both for established brands and for start-ups, entrepreneurs, NGOs and social entrepreneurs.
In conclusion, clients are now looking for companies and designers who have solid knowledge and experience in research methodologies for testing design results. What clients wanted from an interior designer ten or more years ago is different from what they want today. If you would like to find out more about contemporary design of spaces like the ones presented in the study, please visit www.picktwo.ro.
Photo: dreamstime.com