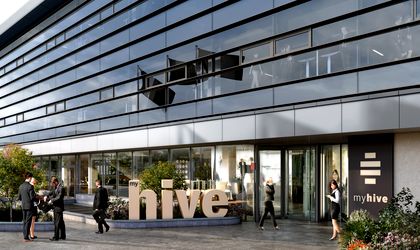 One of the largest investors on the Bucharest office market, Austrian IMMOFINANZ, signed contracts for more than 41,000 sqm during the first nine months of 2020. This is a strong performance in the challenging context created by the Covid-19 pandemic. Contracts include prolongations and expansion of existing premises as well as new tenants, in the company's office buildings – eight active properties, plus two office buildings in the process of refurbishing, all located in Bucharest and Voluntari. More than half of the contracts have been signed for IRIDE park and myhive S-Park, where several companies extended the renting period or leased additional areas.
Among the new tenants in the IMMOFINANZ portfolio are UNIVA, which has opted to rent an area of over 2,000 square meters in the Global Business Center building and Samsara, a Cluj-based brand, known as one of the first exclusively vegetarian restaurants, vegan and raw-vegan in the country. Samsara will open a production, delivery (pick-up) and catering center in IRIDE. At the same location, Hartmann and Tabac XPress rented new space.
Pink Postmaster has extended the contract for the spaces in the Pipera II office building and in Pipera warehouse (for an area of approximately 2,000 square meters), and Grundfos Romania in the myhive S-Park building. Harman decided to continue collaborating with IMMOFINANZ for its offices in myhive Metroffice office building for an area of more than 10,000 square meters.
"The occupancy rate of the buildings managed by IMMOFINANZ in Romania reached a very good level of 91%. Our high level asset management and the amenities provided in our myhive buildings enable us to provide our tenants with more than just office space, but a positive experience and long-term partnership", commented Fulga Dinu, Country Manager Operations Romania, IMMOFINANZ.
IMMOFINANZ owns in Romania eight standing office properties in Bucharest and Voluntari. In IRIDE park, two office buildings are currently in refurbishment process. The works involving the full modernization and the relaunch under the myhive concept, are scheduled to be completed by the end of this year.