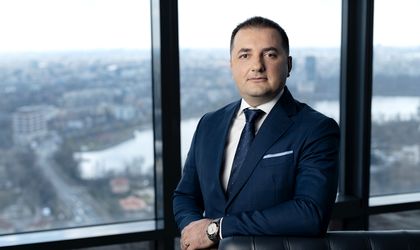 Globalworth Industrial, Globalworth's logistics and industrial sub-brand, is expanding its portfolio by purchasing, together with Global Vision, an industrial and logistics project with a total land area of 37.9k square meters in Târgu Mureș.
With the possibility to develop up to 18,000 sqm of warehouse space, temperature-controlled units, office and social areas in a single roof project, Mureș City Logistics is expected to be finalized and delivered in Q1 2023.
The project benefits from a strategic location and excellent connectivity in terms of infrastructure. Located 362 km away from Bucharest (via E60), 102 km away from Cluj-Napoca (via A3, E60 and E81) and 261 km away from Borș, West border with Hungary (via A3 and E60), Mureș City Logistics benefits from roads, parking lots and all the necessary infrastructure. All these features already attracted a strong multinational with a leading position in its industry, that will occupy more than ¼ of the project.
"The Globalworth strategy is focused on income generation and value creation primarily through a sizeable portfolio of Class A offices, and logistics/light industrial properties, a market that has grown strongly in the last five years. Being already present in the western, southern respectively eastern part of the country, we decided to expand to a new area: central Romania, Targu Mures being the 7th major city we are investing in our country. Therefore, we decided to acquire, together with our partner Global Vision, Mureș City Logistics, a last mile project where we intend to also develop temperature-controlled units, a niche market with very good prospects", said Mihai Zaharia, Globalworth Romania Investment Director and Globalworth Group Capital Markets Director.
—
"Through the projects we develop in different strategic locations across the country, we focus to bring together sustainable solutions with modern functions requested by our clients in particular, or by the current logistics and industrial market needs, in general. One of the advantages of these last mile projects is the significant costs optimization in the last leg of the supply chain, the delivery to the end users. Having a strong partnership with Globalworth since 2019 – one of our key responsibilities within this collaboration being that of identifying development opportunities throughout the country, including in areas with untapped potential – we are expanding our joint portfolio with Mureș City Logistics, a state-of-the art warehousing option for customers active in logistics and light industrial sectors. Furthermore, it is a market growth milestone for the entire region, one important pillar of our business being the contribution to the growth of local communities", added Sorin Preda, CEO & Founder Global Vision.