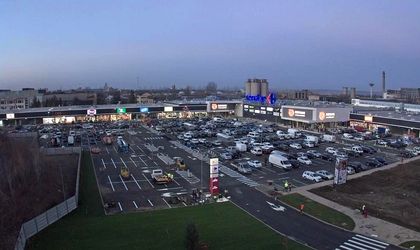 Investor and developer Prime Kapital, launched by Martin Slabbert, the former CEO of NEPI Rockastle, has opened the Roman Value Center. The new mall hosts over 50 commercial spaces, on a leasable area of ​​approximately 20,000 sqm.
The shopping center, which includes a hypermarket, a shopping gallery and strip mall, will serve more than 160,000 inhabitants both in the Roman municipality and the surrounding areas, generating more than 600 jobs.
"We mark the inauguration of the Roman Value Center, a commercial center that we are extremely proud of and which is a reference project for Prime Capital, both in terms of design and shopping and entertainment. The decision to invest in the city of Roman is due to the significant potential of the entire region and is a clear demonstration of our commitment to developing the retail market in Romania. We are confident that the Roman Value Center is the commercial center that everyone in Roman and the surrounding area will enjoy," says Lucian Pelepco, director of the Roman Value Center.
Among the stores in the commercial center are international and national brands: a 4,300-sqm Carrefour hypermarket, C&A, Altex, JYSK, Pepco, Noriel, Deichmann, Takko, Hervis, CCC, DM, KFC, Dabo Donner, Spartan, Sensiblu, Transilvania Bank, Arsis Vodafone, Telekom, Cador, Hoco, Simigeria Petru. 
Roman Value Center has over 700 parking spaces.