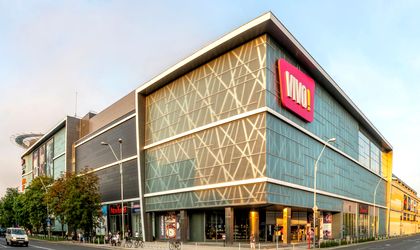 IMMOFINANZ, one of the most important investors on the real estate market in Romania, announces that starting with June 1st, will start a refurbishment process of the VIVO! Baia Mare shopping center. The refurbishment works will bring new tenants in the center's portfolio and will cover a total area of more than 10,000 square meters, the equivalent of one third of gross leasable area of VIVO! Baia Mare and will be completed in the 4th quarter of 2021.
"We continue to invest in strengthening the company's position in the retail and office segments. The decision to refurbish the shopping center in Baia Mare is based on the company's confidence in the potential of the market and the region. We want to remain the main destination for shopping and entertainment in the region and to contribute to improving the shopping experience of our customers", said Fulga Dinu, Country Manager Operations IMMOFINANZ Romania.
The new space resulting from the refurbishment and extension works of the mall will be occupied by a famous food anchor brand on the local market, as well as important fashion and sports brands, some of them, a premiere for the local market. Also, some of the current tenants have opted to expand the area of their stores or to occupy other areas in the mall.
VIVO! Baia Mare currently has a gross leasable area of roughly 32,000 square meters.
In the retail segment, IMMOFINANZ has three other shopping centers in Romania, located in Cluj Napoca, Constanța and Pitești. The retail portfolio is completed by the retail park SHOP SHOP in Botosani. The shopping centres owned and managed by IMMOFINANZ in Romania have an occupancy rate of over 98%.
In 2019 IMMOFINANZ carried out a similar refurbishment process of VIVO! Cluj Napoca, and the modernized area at the end of the works was 22,000 square meters.