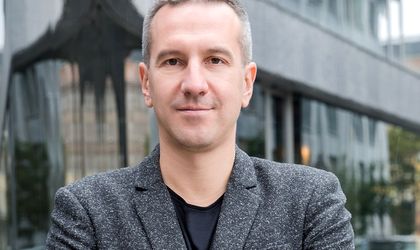 Mastercard is pleased to announce the appointment of Bartosz Ciolkowski as General Manager for Southeast Europe. In his new role, Ciolkowski will be responsible for implementing strategy across the region, which includes Albania, Bosnia and Herzegovina, Bulgaria, Croatia, Israel, Kosovo, Montenegro, North Macedonia, Romania, and Serbia, developing electronic payments and working with business and government partners.
Ciolkowski joined Mastercard in 2005. He previously held the role of General Manager for Poland, where he significantly contributed to the dynamic development of the electronic payments sector through the introduction of innovative solutions and products, as well as the expansion of the acceptance network. He played a pivotal role in establishing Cashless Poland Foundation and in Mastercard's investment in the Polish Payment Standard (PSP), the owner of BLIK.
He also managed Mastercard business in the Czech and Slovak markets.
Along with his new appointment, Ciolkowski joins the management team of Mastercard Europe.
Mark Barnett, President, Mastercard Europe, says:
"It is my absolute pleasure to be announcing Bartosz as General Manager for Southeast Europe. His extensive contribution towards developing a dynamic payment ecosystem in Poland has been invaluable, and we have no doubt that his appointment will be instrumental to Southeast Europe's electronic payments sector."
Ciolkowski is currently a member of the supervisory board of the Polish Payment Standard and will continue to be so. He will also retain his role as a member of the supervisory board of the Cashless Poland Foundation.
Until Bartosz's successor is selected, he will continue to manage Mastercard's operations in Poland.