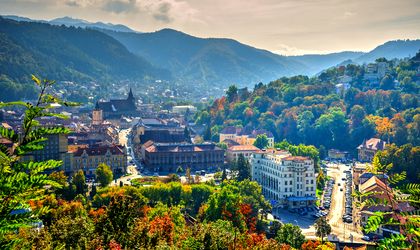 Works on the International Airport Brasov-Ghimbav could resume in April, after the local authorities put up a tender. So far six companies have submitted tenders for the first stage of works, which includes five new objectives. 
The first objective is the Alfa driveway, planned to have a length of 200 meters and a width of 23 meters, which will connect the main driveway and the planes parking. The parking will stretch over 135 meters and 145 meters and will be able to accommodate three C series planes with a wingspan of 36 meters. The third objective is the sewage system that will ensure the collection of water from the runway as well as from the parking. The lighting system of the platform, via three pillars with a height of 27 meters, as well as the infrastructure of beaconing.
A total of six associations of companies submitted offers for this contract whose cost is estimated at EUR 9.2 million. Companies that submitted offers are based in Bucuresti, Botosani and Brasov as well as an Italian company, which partnered with two local companies.
Next year, the Brasov municipal council aims to start works in the second stage of works. In the second stage, the airport will receive the passenger terminal, the control tower and other constructions. The total value of the project is EUR 57 million.
The municipal council has received an EUR 5 million loan but the money has not yet been used. The authorities must also commission a radio navigation study. Last year, the council held a tender but, as there were no bids, the authorities will contacted the Romanian Air Traffic Services Administration (Romatsa) the only entity in the country that can perform such a study.