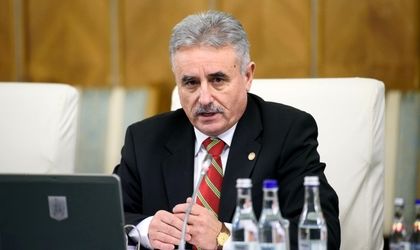 VP Viorel Stefan applied his candidacy in the Parliament for the position of president of the Financial Supervisory Authority (ASF), the regulator of insurance, pensions and stock exchange markets in Romania, ASF sources told Business Review.
The deadline for applying at the Budget Committees in the Parliament expired on Tuesday.
According to the final list, seven persons applied for the job: Leonardo Badea (the current president of ASF), Micu Andrei-Răzvan, Sava Claudia Cătălina, Adrian Simionescu, Viorel Ştefan, Radu Toia şi Mircea Ursache (current vice-president of ASF).
Leonardo Badea's mandate expires on November 4th. He took over ASF's presidency after ex-president Misu Negritoiu was revoked in May 2017 by the Parliament, after a scandal about private pension Pillar II.
The Financial Supervisory Authority (ASF) was established as an autonomous, specialized, with legal status, independent, self-financed administrative authority, exercising its duties by taking over and reorganizing all duties and powers of the National Securities Commission (CNVM), the Insurance Supervisory Commission (CSA) and the Private Pension System Supervisory Commission (CSSPP).