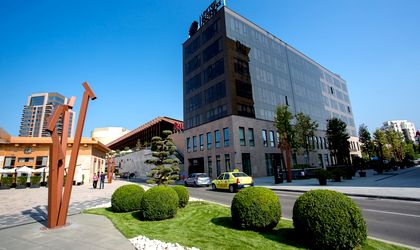 Veoneer, a safety electronics company detached from Autoliv, has expanded its engineering center almost four times in one year since it moved in Palas Offices.
Veoneer inaugurated the center of Iasi in June 2017, starting from a rented area of ​​330 square meters, in the United Business Center 6. Then a team of engineers from Timisoara, where the company is present for 11 years, has been relocated in Iasi to support the foundation of the compamy there.
The company currently has a total area of ​​1,200 square meters in the office component in Palas Iasi.
"Veoneer develops automotive safety systems to increase confidence in mobility. We combine over 60 years of experience in the field of automotive safety with the pioneering spirit curiosity, to become the company with the latest generation of technology strong growth. In our offices in Timisoara and Iasi we design and build hardware, software for Active Safety, ADAS, autonomous driving, control of fastening systems and braking systems. For us it is very important that employees feel comfortable and can work effectively in one great office space. Workspace must always be a source of inspiration and motivation. This is why we have chosen the Palas as a location for our offices, " said Catalin Tanasa, director of Veoneer Romania.
In the coming years, Veoneer wants to strengthen its presence in Iasi and intends to grow the number of employees, the recruitment process focusing, in particular, on engineers specializing in development and testing of car safety systems.
"We innovate at the frontiers of engineering, reuniting physical sciences with artificial intelligence and automated learning. That's why we want to hire those better engineers. So, all engineers who want to take part in an extraordinary adventure and help creating a new attitude towards transport should join us, " Catalin Tanasa added.
Founded in 2018, Veoneer is a new company built on an experience for over 60 years in the automotive industry as part of Autoliv.