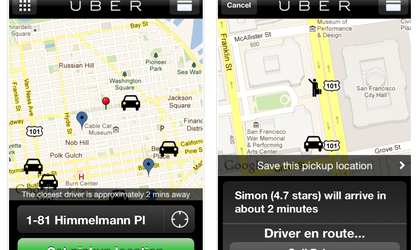 Uber has launched in Brasov uberSKI, a new service using cars equipped with ski gear supports. Plus, trips between Brasov and Poiana Brasov will have a fixed fare of RON 40 with uberX and RON 50 with uberSKI. The service is available between 20 December 2016 – 31 March 2017.
UberSKI can transport up to two pairs of skis or two snowboards. Plus, those who use Uber for a round trip to Poiana Brasov, will pay a fixed rate, regardless of the traffic, namely RON 40 for uberX and RON 50 for the new service, uberSKI.
"During holiday season and ski season, crowding becomes a problem in mountain resorts. And when you have both your skis and the boots, things get even more complicated. With uberSKI and the fixed rates between Brasov and Poiana Brasov, we want to bring our contribution to a ski season where we spend less time in the car or looking for a parking place and more time doing the things that matter to us," Irina Scarlat, Uber Romania Marketing Manager said.
According to Uber representatives, in average traffic, the fare paid for a trip from the train station to Piata Sfatului will cost approximately RON 18, with the uberSKI option. A trip from Brasov – Poiana Brasov and back will pay a fixed fare, namely RON 40 using the uberX option and RON 50 using the uberSKI.
Georgeta Gheorghe