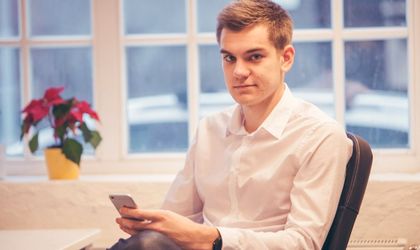 In an interview with StartupCafe.ro, Taxify CEO Markus Villig says that the service is the most successful in countries where people are dissatisfied with the transport options available to them, and therefore Romania has a huge potential for Taxify.
He says that traditional taxi companies very often work against the interest of the consumer, and that they are sometimes powerful enough to convince politicians to sabotage ridesharing services through harsh regulation.
Villig founded Taxify in 2013, at 19 years old, because he was very disappointed in the taxi services in Tallin, his home city. He claims he started with just EUR 5.000, borrowed from his family. Now, the company is worth tens of millions of euros. The company is now partly owned by Chinese ridesharing giant DiDi.
The 23-year-old entrepreneur talks about his experiences in founding Taxify and says that the main purpose of ridesharing businesses is to convince more and more people to stop using their personal cars and become passengers, to save up on resources and space in overcrowded cities.
"I think our main advantage is that people are able to see that this is the future. I see a similarity with the way in which fossil fuel companies were trying to convince us that there is no global warming ten years ago. It's only a matter of time until we will become the norm."
A serious competitor for Uber
Taxify is active in 20 countries, and Villig says that there are different challenges in each of them. While in African countries the focus is on quality and safety, in Europe the issues they face are centered around legal frameworks and regulation.
The service has found ways to adapt to each country's particularities and it has local teams that are able to localize the product and make it successful.
In terms of Taxify's strategic partnership with DiDi, a giant Asian ridesharing company, Villig says that they benefit from DiDi's business and technological expertise which helps them improve their services.
Asked how Taxify competes with other ridesharing platforms such as Uber, Villig argues that they are competitive because they are better adapted to each location, for example by accepting the most popular payment methods for each country.
Furthermore, he says that Taxify drivers have better earnings, which means there are more of them and they are better, which means that users will be able to find a car more quickly.
About Romania, Villig says that it offers a great environment for the company to grow, because it's one of the countries where citizens are really dissatisfied with their options regarding transport – cars are expensive, traffic is congested and public transport is not that great, so ridesharing is a wonderful alternative that people truly appreciate because it's more convenient and, in the long-run, maybe even cheaper than owning a car.
Taxify currently has around 3.000 drivers in Bucharest, and they are planning to expand to other big cities as well – Cluj being the first on the list.