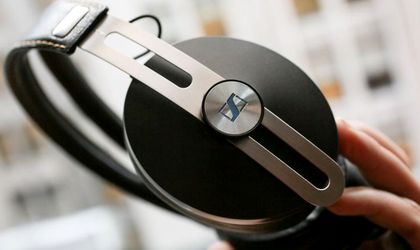 German audio company Sennheiser will to open in Brasov, Romania, its fourth factory, after Germany, Ireland and the US. The new production base will provide Sennheiser with flexibility to cover market demand, the company said. 
Sennheiser specialises in design and production of high fidelity products, including microphones, headphones, telephony accessories and avionics headsets for personal, professional and business applications. The Brasov factory is scheduled to be completed by the end of the year and will focus initially on building electronics for personal use.
By investing in the new factory, Sennheiser aims to strengthen its position on the European market of electronic products. "For many years, EMEA (Europe, Middle East and Africa) is the region that brought us the biggest increases. With the new factory in Romania, we have a third European production base and, at the same time, we expand our distribution network in Europe. These actions offer us a better control on production volumes, as well as the capacity to be more flexible in adapting our products to dynamic market demand," Andreas Sennheiser, Co-CEO at Sennheiser said.
"With this new factory we continue our investments in the independence that continues to represent the distinctive quality and the advantage Sennheiser as a family business." As an industrial and university centre, Brasov provides the right infrastructure for the factory. "One of the main reasons for choosing Brasov is the infrastructure, followed by the very good connection with the European economic area," Daniel Sennheiser said.