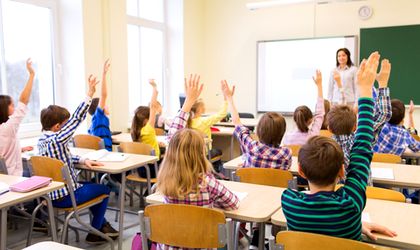 Phones, laptops, tablets, multifunction-printers, PC systems, PC components and TVs are the best-selling products in the period before the start of the school year and are already the subject of traditional Back to School campaigns.
The end of August and the beginning of September are synonymous with the accelerated increase in retail sales and, as evidenced by the consumer behavior of evoMAG customers, is the best time to buy before the Black Friday campaign.
"We focus on this campaign on good quality products, but at a low price, so that every child in Romania has access to the IT&C products they need for school", says Mihai Patrascu, CEO of evoMAG.
From August 26 until September 8, evoMAG runs the "Back to School" campaign and offers discounts of up to 70 percent on over 3,500 products. Thus, until the beginning of the school, consumers can purchase from evoMAG refurbished computers at prices starting from RON 199, ASUS laptops with prices from RON 1,699, Lenovo laptops at RON 1,499, tablets from RON 299, multifunctional printers and PCs 30 percent cheaper.
"We expect this year to increase by 20 – 25 percent of sales in the next period, against the background of the purchases generated since the beginning of the new school year", says Patrascu, noting that a similar advance in sales will be felt throughout the entire market of online retail IT&C.
In order to combine both the desire for new technology and a good price, the Romanians are closely following the retail discount campaigns and are attentive to every detail that can offer them additional advantages on the purchase, such as: free Windows license, delivery on advantageous conditions. , extended warranty or purchases in installments directly from the retailer.