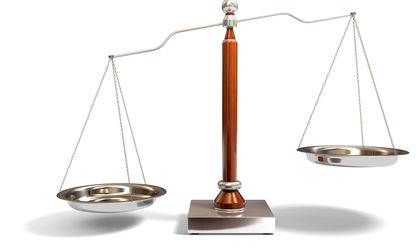 Romania's budget deficit rose by 52 percent in January-July compared with the first seven months of last year, to RON 18.1 billion (EUR 3.8 billion), as the government has major difficulties to cover soaring wage and social spending.
In January-July 2018, the budget deficit amounted RON 11.9 billion.
Official data show that budget revenues rose by 12 percent year-on-year in January-July up to RON 180.07 billion (EUR 37.9 billion) while expenses increased by 14.7 percent to RON 198.2 billion.
The general budget in January-July closed with a deficit of RON 18.1 million, or 1.76 percent of estimated GDP.
Surging wage spending
Revenues from social contributions rose by 16.6 percent, VAT revenues increased by 12 percent, while revenues from income tax – paid by individuals – grew by only 0.4 percent compared with January-July 2018.
In the same time, budgetary wage expenses increased by 21.5 percent against January-July 2018 and capital expenses surged by 23 percent.
Expenses on goods and services increased by 14 percent year-on-year in January-July.
Last year, Romania has registered a budget deficit of 3.02 percent of GDP, slightly exceeding European Union's ceiling of 3 percent of GDP.
Flat interest expense
Experts are particularly concerned about the rapid increase of government's interest expenses. Last year, interest expense rose by 27.8 percent up to RON 12.9 billion.
But the Finance Ministry has managed this year to better control interest expenses, which unexpectedly decreased in January-July by 0.5 percent year-on-year to RON 8.33 billion as the government reduced borrowing in the local market.
Romania is the EU's member state which pays the highest interest rates for its debt, but rates are on a declining trend this summer.
Romania's sovereign 10-year bonds yield, a barometer for the cost of financing in the economy, is now close to 4.1 percent, compared to around 5 percent one year earlier.
New taxes and high uncertainties in 2019
Running out of revenue sources, the government has introduced this year a tax on bank assets and special taxes of 2 percent of turnover on energy firms and 3 percent on telecom companies.
The measure was largely criticized by economists and businesses alike and the government stepped back by reducing some taxes, postponing others and even cancelling some of its decisions.
The 2019 budget bill indicates a budget deficit of 2.76 percent of GDP.